Price of rice and sugar fall, diesel and gas go up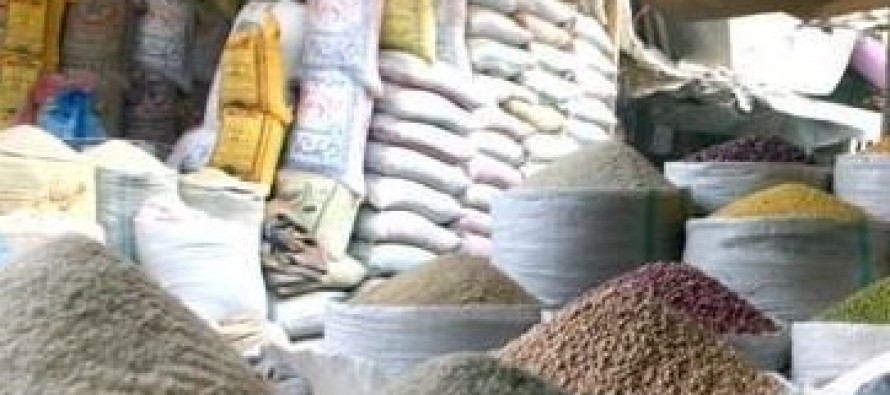 Pajhwok Afghan News Weekly Price Report- The prices of rice and sugar decreased while the rates of diesel and gas went up during the outgoing going week in the capital Kabul, retailers said on Thursday.
The price of a 50-kilogram bag of Pakistani sugar fell from 1,720 afghanis to 1,700 afs, while the rate of a 24-kg sack of rice came down from 1,820 afs to 1,700 afs, Food Traders' Union head, Fazal Rahman, told Pajhwok Afghan News.
Other food items remained stable, with a 49-kg bag of Pakistani flour selling for 1,200 afs, a five-kg tin of Momin ghee for 400 afs, one kg of African black tea for 210 afs and as much Indonesian green tea for 175 afs.
But wholesale prices varied from retail rates in some parts of the city. Khan Ali, a shopkeeper in the Karta-i-Seh locality, sold a 24-kg sack of Pakistani rice for 2,200 afs and a 50-kg bag of sugar for 2,000 afs.
He said a 49-kg bag of Pakistani flour cost 1,280afs, a five-kg tin of Momin ghee 460afs, a kg of African back tea 270afs and the Indonesian green tea 220afs.
One litre of diesel went up in value to 62afs from last week's 59afs, while patrol rates stayed unchanged at 56afs a litre, said Abdul Hadi, a filling station manager in the Wazirabad locality.
A kilogram of liquefied gas sold for 47afs, against its last week's price of 45afs, said Mohammad Sharif, a dealer in Kolola Pushta neighborhood.
Abdul Basir, a jeweller in the upscale Lycee-i-Maryam area, said gold prices also stayed stable. A gram of Arabian gold sold for 2,000afs and the same amount of the Iranian variety for 1,700afs.
Moneychanger Ahmad Shah said the buying rate of a US dollar was 56.60afs, while 1,000 Pakistani rupees accounted for 559afs. Both foreign currencies tended to remain stable.
---
---
Related Articles
The Japanese government announced to donate USD one million to the British demining company, HALO Trust, for demining more than
Since Marissa Mayer became chief executive of Yahoo, she has been working hard to get the Internet pioneer off its
Turkmen Foreign Minister Rashid Meredov in his recent visit in Kabul officials announced the launch of work on the Afghan-Turkmen-Tajik