Prices of dry fruits soar ahead of Eid holidays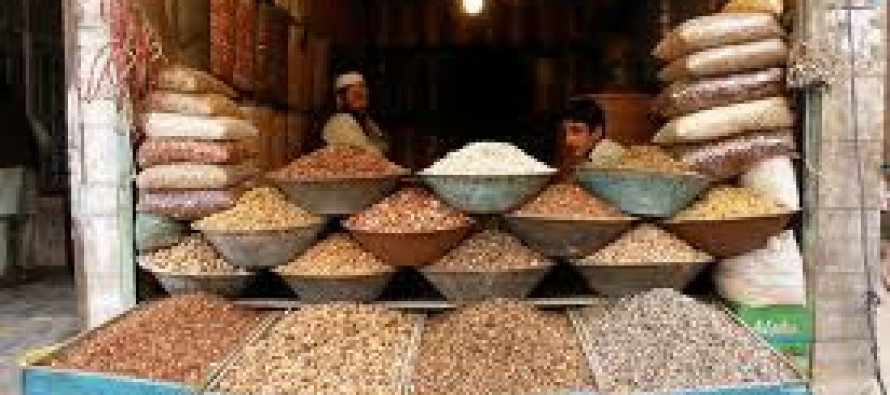 The prices of dry fruits have doubled as the religious festival of Eid-ul Fitr is drawing closer.
Eid-ul-Fitr is a Muslim holiday that marks the end of Ramadan, the Islamic holy month of fasting.
Buying a variety of dry fruits is part of the Eid celebration. It is not very uncommon to see the prices of these delights going up in the build-up to Eid, as there is a high demand among the consumers.
Residents of Kabul have demanded the government to oversee the market, since sellers are charging prices as they desire.
On the other hand, a number of sellers said the high prices of the dry fruits were due to a decrease in the number of buyers.
Currently, the price of a kilogram of pistachio is 750 AFN, a kilogram of almonds is 700 AFN, a kilogram of raisins is 500 AFN and a kilogram of peas is 150 AFN.
---
---
Related Articles
With a cost of 31, 957, 526 Afs 18 projects of the National Solidarity Program of the Ministry of Rural
President Ashraf Ghani suggested using of Afghanistan's lithium to German President Fank-Walter Steinmeier in Germany's automotive industry. Steinmeier was on
Major natural gas reserves have been discovered in the Andkhoi district of northern Faryab province as a result of a