Problems of Baghlan farmers not addressed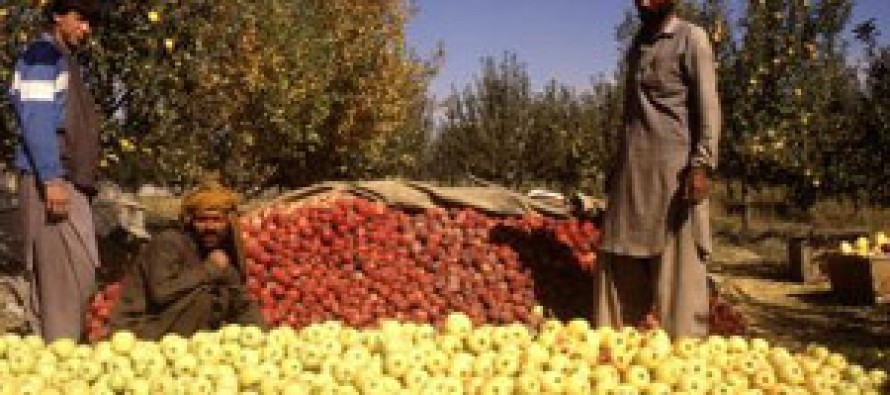 Baghlan fruits cialis usa women have lost their values in the market, as distance from the market and damaged roads have affected the quality of the fruits.
The farmers say that their apple yield has been higher than previous years, but due to lack of real cialis proper access to the central market they are obliged to sell them at a lower price in nearby local markets, where the demand is not that high.
Districts of Andrabha, Farang, Guzargah Noor, Tala Barfak and Jalgai viagra price are rich in apple trees. But, they are situated hundreds of kilometers away from the central market. The farmers find how get levitra canada it difficult to cover such long distances, given the poor condition of the roads.
The distance affects the quality of the fruits and as a result drops the price of the fruit in the market.
"Apples from Andrab region are well popular, but they are of no use, if we don't have a market for them. We sell our fruits at half of the price or they rotten in our house. If the government fixes the roads for us, we will have no problem with accessing the central market," said Sayedullah, a farmer from Andrab region.
The farmers once again urged the government to build them cold storage rooms.
The residents say that if the roads are reconstructed, many of their problems will be solved, including their difficulties with accessing health clinics and hospitals.
---
---
Related Articles
As the deadline for the withdrawal of US and NATO forces draws near, Beijing is stepping up its diplomacy with
Pakistan reopened the "friendship gate" at Spinboldak in southern Kandahar province after 22 days on Saturday, which marked the first
The Global Partner for Education (GPE) has allocated $200 million multi-year educational projects in Afghanistan, Myanmar and South Sudan.  "Educating