Problems with selling Kabul Bank's properties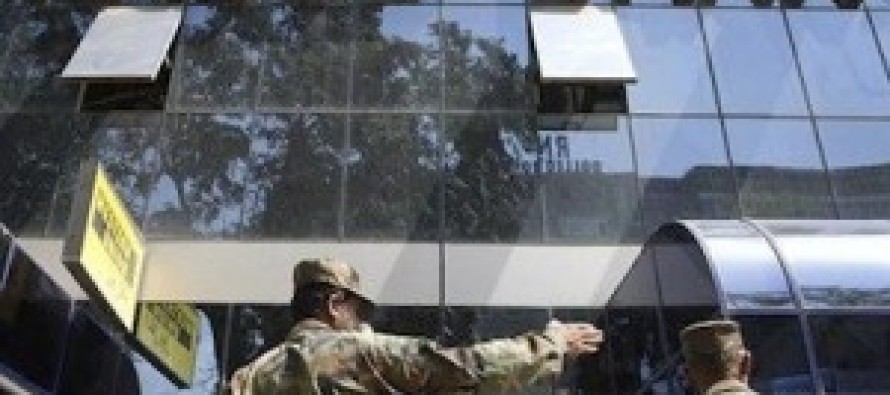 Enacting President Hamid Karzai's order, Kabul Bank's Receivership Department said they are faced with problems in selling Kabul Bank properties both inside and outside of Afghanistan.
The Department's Manager, Hamidullah Mohebbi, said the properties' sale is still pending. The Bank currently holds 11 properties worth more than USD 32mn in Dubai.
He added the properties from the bank's former shareholders in Dubai will be put into auction, however, the auction date and procedure is set by the Dubai laws and regulations.
There are concerns about the sales of the properties, as not many buyers are willing to buy the assets.
"We will have to reannounce the prices for some of the properties, as nobody so far has shown any interest in the purchase of the properties," said Mr. Mohebbi.
A meeting, chaired by President Karzai, was held on Wednesday to examine the progress and attainment of Kabul Bank loans. The meeting was attended by the second vice president, Chief of Justice, Chief of Supreme Court, Minister of Finance, Minister of Commerce, Minister of Economy, the Attorney General, Chairman of the Central Bank and Chief of the Transition Commission.
President Karzai assigned the head of the Kabul Bank's Receivership Department in this meeting to sell Kabul Bank's properties inside and outside of Afghanistan within a month.
According to the sources, USD 138mn worth loans of Kabul have been retained in cash and USD 185mn in the form of properties. An amount of USD 529mn remains undisputed.
Ministry of Finance and the Central Bank are assigned to prepare a complete report of the loans that have been transferred out of the Kabul Bank.
The concerned authorities are requested to win cooperation of the countries that are recipient of the loans from the Kabul Bank and must pursue this issue in a serious effort to receive the money back.
The Ministry of Foreign Affairs and the Attorney General are given the responsibility to liaise with the US government and investigate the extradition case of Abdul Qadir Fitrat, one of the individuals accused of embezzlement, and finalize the subject matter.
Abdul Qadir Fitrat was previously working as the Chief of the Central Bank. Being a citizen of the US, he flew to the US and resigned from his position from there, after the Kabul Bank scandal started boiling up. The US government had previously rejected the request of his extradition.
Three of the eleven properties in Dubai are being sold: one worth USD 6.1mn, another for USD 8.4mn and a house worth 2.9mn. Another eight properties of Kabul Bank's shareholders will be put to auction with help of Dubai's governmental institutions.
---
---
Related Articles
Pakistan's Commerce Minister Khurram Dastagir assured that Afghan vehicles would not be kept for more than 2 days at Pakistan's
The fifth economic commission between Kabul and Tehran would be held after elections in Iran, Afghan Chief Executive Officer Abdullah
President Ashraf Ghani ' two-day visit to Pakistan was aimed at rebuilding ties between the two neighboring nations and moving