Project on 111 residential blocks inaugurated in Kabul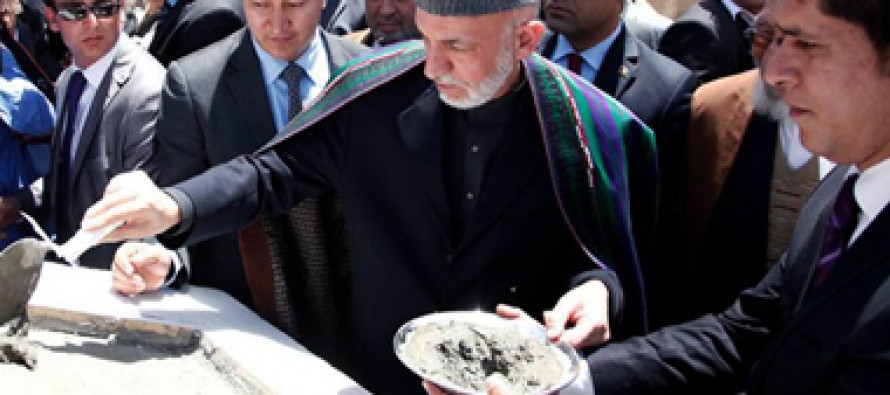 President Hamid Karzai inaugurated the project on the establishment of 111 residential blocks in Khuaja Rawash area of Kabul.
The project is funded by the United Arab Emirates as part of their effort in strengthening bilateral relations with Afghanistan.
President Karzai emphasized that the new blocks, consisting of mosque, schools, kindergarten, proper sewage system, parking and asphalted roads, would be donated to the poor and homeless people.
This comes as many homeless people have begun constructing illegal houses in mountains and green areas.
Minister of Urban Development Affairs Hasan Abdulhai said the project is spread over 268 acres of land and the apartments would be constructed as per the architectural standards.
Meanwhile, Acting Head of Abu Dhabi Fund for Development, Mohammad Al Saidee, emphasized on assisting Afghanistan in its development and reconstruction.
"The Qasabah project that we have started will provide a proper life to the homeless and poor Afghans."
---
---
Related Articles
The Independent Directorate of Local Governance (IDLG) at a conference, titled "Development Conference of Khost Province" in Khost pushed for
As security increases for the people of Ghorak, District Governor Daru Khan is prioritizing and leading development efforts throughout his
Commerce and Industries Ministries Anwarul Haq Ahadi announced Tuesday that tax benefits to local investors would increase post-2014. He added