"Provided standards must be implemented to prevent air pollution in Kabul"-ANSA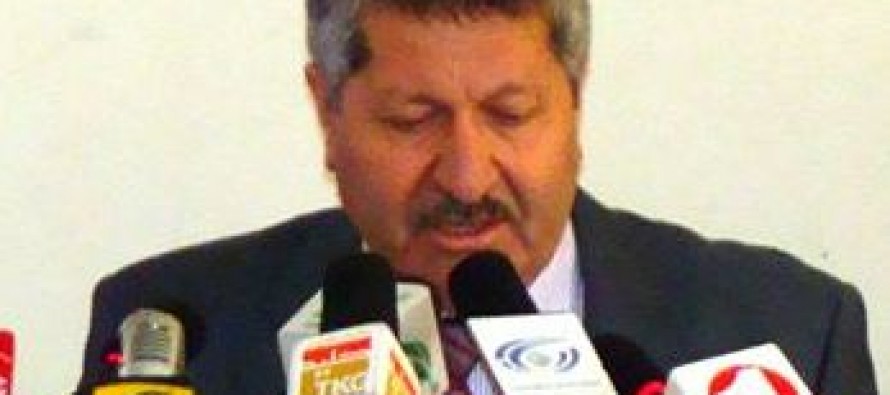 Afghanistan National Standards Authority (ANSA) requested government agencies to implement the standards prepared by the ANSA for pollution reduction.
Amid concerns about the rising air pollution in the major cities of Afghanistan, ANSA has put forward a set of standards aimed at lessening pollution.
Speaking at a conference in Kabul on Sunday, Head of ANSA Popalzai Popal called on government agencies to ensure the implementation of the standards for the protection of environment.
"ANSA has drafted 240 standards for various sectors through 9 technical committees and has presented them to the Standard High Council. The Council has approved 183 of the standards applicable to the food and agricultural products sector, medical and cosmetics products, construction materials, textile and leather materials and electrical and demining equipments. ANSA requires cooperation from the private sector and the government agencies in order to handle the pollution issue successfully."
Mr. Popalzai added that 58 of the 240 standards are aimed at guaranteeing natural and industrial materials' quality and apply to the Department of Environmental Protection.
Officials of ANSA urged government agencies to also consider construction and protection of green areas, while working on other infrastructure projects, such as road construction and town building.
For further protection of the environment from pollution caused by fuel, ANSA has set up 3 laboratories in three northern ports.
These measures come as Kabul residents have lodged complaints about the increasing air pollution in the city.
"Air and water pollution is worsening in Kabul. Pollution remains to be the main cause of many diseases. It should be controlled, before it causes further severe problems to the people," said Abdul Basir, a resident of Kabul City.
However, ANSA said protection of the environment is the responsibility of both the authorities and the citizens.
 Meanwhile, some doctors in Afghanistan have warned that living in highly-populated cities of Afghanistan would be close to impossible in the next five years, if the pollution factor is not addressed.
---
---
Related Articles
The prolonged dry weather has hit the livestock of thousands of households in the Kang district of southwestern Nimroz province
The National Solidarity Program (NSP) has undertaken about 400 welfare projects in Sar-e-Pul province. Work on 208 welfare projects, costing
The German government's Regional Infrastructure Development Fund has officially launched operations in Samangan and also opened a new office in