Public-Private dialogue to improve industries in Balkh province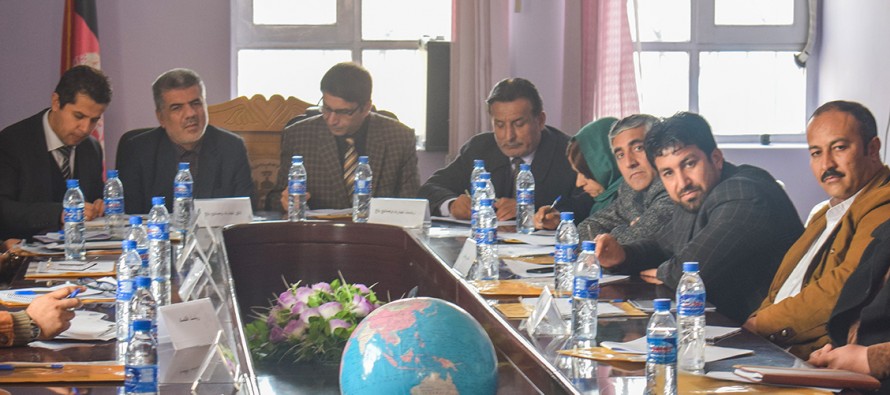 The Balkh Directorate of Commerce and Industry (DOCI) and the Balkh Chamber of Commerce and Industry conducted a Public Private Dialogue india pharmacies levitra generic (PPD) meeting on Wednesday.
More than 30 people participated in levitra buying this event. The activity was funded and co-organized by the German Program for Sustainable Economic Development and Employment Promotion (SEDEP).
SEDEP generally supports the DOCI in strengthening https://wadsam.com/shop/get-cialis-very-fast/ public-private dialogue platforms in order to eliminate industry obstacles. PPD meetings bring together a wide range of sector stakeholders: participants from the Afghan government, private sector, non-governmental organizations (NGOs) and international donors.
These meetings take place every four months. They aim at reviewing developments in the following economic pfizer viagra cheap sectors: dairy, poultry, nuts, wheat and vegetables. The participants discuss the problems facing the aforementioned sectors and sources of financial and technical buy cheap viagra internet support. As a result of the meetings, Action Plans for a particular industry sector are developed and their implementation process is discussed.
These meetings generally promote cooperation among all stakeholders and help coordinate business development and policy reform activities. Consequently, they also help building trust between all actors.
Head of DOCI, Mr Sepahizada, said: "In general, we can say that these PPD platforms enable businesses to seek the government's assistance in establishing an improved long-term business environment at low costs."
During today's meeting, participants discussed the consumption of local dairy and poultry products and how to increase awareness among Afghan citizens about these products. A potential agreement with governmental organizations to purchase local poultry and dairy products only was another matter of discussion during today's meeting.
One of the current problems in the poultry industry in Balkh is the low price of imported poultry products that come from neighboring countries, dominating the province's poultry industry and distorting competition. The program SEDEP supported public-private dialogue platforms such as PPD meetings that enabled Afghan poultry breeders to successfully advocate the increase of tariffs on imported chicken meat.
The project "Sustainable Economic Development and Employment Promotion" (SEDEP) is financed by the German government and supports various activities to strengthen businesses and create jobs in Afghanistan in the following five value chains: nuts, dairy, poultry, wheat and vegetables. Apart from training and infrastructure development initiatives, the project also helps to establish dialogues between public and private sector actors. Farmers and government can address concerns and draft policy recommendations to improve economic opportunities.
---
Related Articles
Minister of Mines Waheedullah Shahrani announced on Monday that bids from companies of Kuwait, the United Arab Emirates and Turkey
President Mohammad Ashraf Ghani announced approval of the restoration of the historic Dar-ul-Aman Palace on Wednesday. The announcement was made
The fifth economic commission between Kabul and Tehran would be held after elections in Iran, Afghan Chief Executive Officer Abdullah