Qatari prince pledges $140mn to Afghanistan's housing sector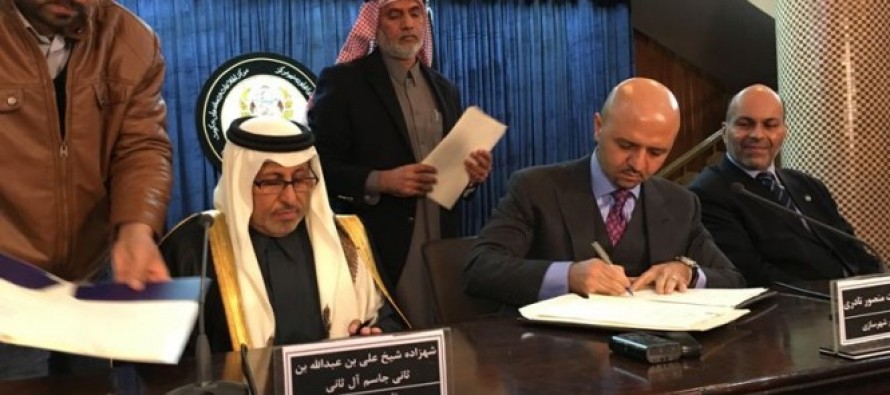 Qatari prince, Sheikh Ali bin Abdullah Al Thani, has pledged USD 140mn as non-refundable aid and capital for joint investment in Afghanistan's housing sector.
Two Memoranda of Understanding (MoU) were signed in this regard between Sheikh Abdullah and Afghan Minister of Urban Development Affairs of Afghanistan Syed Sadat Mansoor Naderi.
According to Minister Naderi, the first MoU consists of USD 40mn in non-refundable aid which would be spent towards housing construction for buy cialis mexico the needy citizens of Afghanistan, in particularly for the children of the martyred.
Naderi said the second MoU secure payment for levitra in canada worth USD 100mn would be utilized as a capital for joint investment in various projects, including housing construction, commercial markets, hotels and other construction projects.
He further added that the MoUs would play a key role in job creation and attraction of aid  and investment, in addition to addressing the cialis canada online pharmacy housing needs of Afghans.
Two other MoUs were also signed between the Qatari prince and officials from the Ministry of Agriculture Irrigation and Livestock and National Environmental Protection Agency.
---
---
Related Articles
After the announcement of China's readiness to further commercial relations with Afghanistan, Afghan officials are enhancing focus on expanding these
The Pakistan-Afghanistan Joint Chamber of Commerce and Industry (PAJCCI) has pledged all-out support for Phase II of the 'Beyond Boundaries
India's Ministry of Foreign Affairs has confirmed that the first flight of the Afghanistan-India air corridor is likely to operate