Radio station lives through director's legacy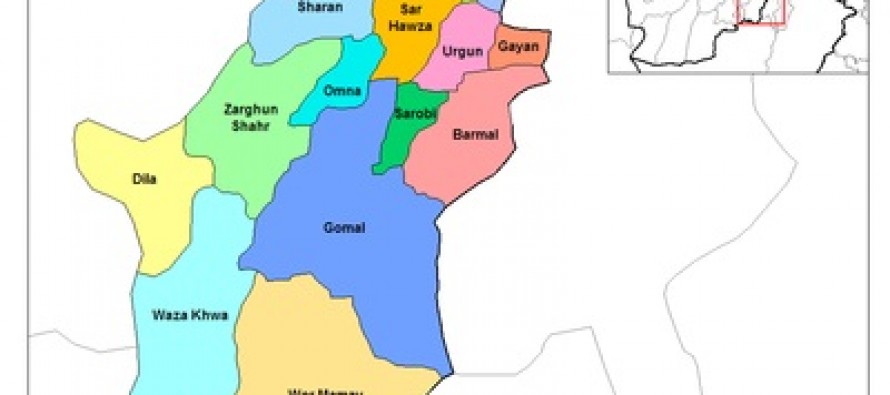 On the outskirts of a medium-sized town in Orgun district of Paktika stands a 200-foot symbol of freedom.  The symbol is not a statue or a memorial in the traditional sense.  To some who knew Saadim Khan, it is a memorial to its founder.  The symbol is a radio tower.  Radio Milma broadcasts from this tower, throughout the district, the voice of the people of Orgun and of Afghanistan.
 One of the most important themes that Radio Milma broadcasts is a youth initiative that stresses the importance of youth in the community and how the next generation is the future of Paktika province.  One of the directors of the youth initiative is Niam Atullah.
 "We founded this youth organization five years ago under the direction of the Orgun Culture Union," said Atullah, who also is a pioneer for social work in Orgun district.  "It was organized because we wanted sustained development and peace throughout Afghanistan.  We are following the legacy of our previous director, Saadim Khan, who was killed last year."
Saadim Khan, the former chief of Radio Milma, was stabbed to death last year by unknown assailants and left in his car where he was later found by his brothers.  The radio station hosted a memorial on March 21, the first anniversary of his death.
"Saadim was the kind of person who devoted everything to the radio station and to the youth of this area," said Akbar Jan, Saadim's brother.  "He gave his time, his money, and ultimately he gave his life."
"Saadim did his best to get the youths together and teach them their importance and how they can change Orgun," said Atullah.  "He was able to gather hundreds of youths from all different neighborhoods and then he had the radio station built to further his message."
 Saadim also arranged sports tournaments and organized a successful anti-drug campaign in Orgun.
Other workers, some of them youths themselves, volunteer their own time to the youth effort.
Abdul Wahid, a student studying law in Kabul, uses his status to provide teaching opportunities.  "If youths have problems, I can share my ideas, using my experience as a student," said Wahid.
"The people need to be informed on ways they can help the government and also how the government can help them," said Shafi, an English literature teacher from Orgun.  "We help these young people by showing them how to solve problems that they have and we offer free classes and presentations for students."
Because security has increased considerably in recent years, Radio Milma could become a role model for other media stations to follow in Paktika province and Afghanistan.
"We plan on getting people together for sports tournaments and also to give more classes to young women to teach them the responsibility of gender and also to teach them how they can develop their education," said Shafi.  "We also plan to work with other radio stations such as in Sharana to send out the voice of the people."
Radio Milma, FM 88.3, continues to use its resources to spread the messages that Saadim sent while he was alive.
---
---
Related Articles
Afghan Finance Minister Eklil Hakimi announced on Saturday that the National Procurement Commission (NPC) had scrutinized 900 contracts in one
Desperate to find alternate ways to bring in hard currency into Iran, a number of Iranians are packing trucks with
Set up in 1940, the New Baghlan Sugar Company (NBSC) is making a transition to the Afghan government's control. The