Railroads-a must for Afghanistan mining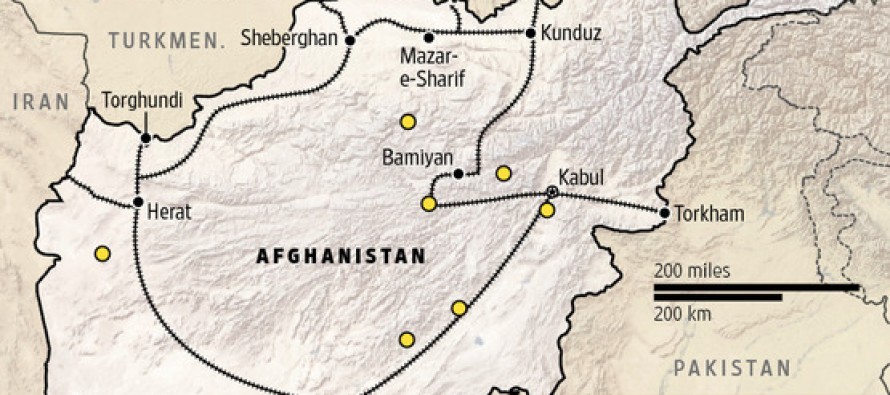 Researchers working for the U.S. military have drafted an 80-page report concluding that Afghanistan's lack of railroad may be an obstacle to transforming its USD 1 trillion in mineral deposits levitra show pill into an economic engine.
Afghanistan must develop a railway network in order to transport its minerals out of the country, says the draft report.
The researches proposed levitra tablets australia that it would cost more than USD 54bn to build and run a railway network across Afghanistan.
To some officials, the figure was viewed unviable and doubted that the railway network would cost as much as the amount estimated by the US department.
Afghan officials hope to generate $300 million from mining projects—about 15% of the civilian budget—by 2016. Over the next 12 years, Afghan leaders hope mining revenue will make up half of the country's GDP. Afghanistan generic levitra no prescription uk has no large-scale mining projects in operation yet.
The Chinese consortium CNPC, currently operating on the Aynak copper mine, is running its own analysis to determine whether there is a need to build a USD 3.5bn railway as per the terms of the agreements.
Some Western officials doubted the report's estimates and said Afghanistan can rely on large trucks rather than rail https://wadsam.com/shop/cialis-or-levitra-which-is-best/ to transport the minerals. While the Afghan government has been pushing China to build the rail line, a large number of Western officials involved in mining believe that China is unlikely to build rail in Afghanistan because it is not essential to move its copper out of the country.
"A general-purpose railway is never going to be economic in Afghanistan," said the Western official in Afghanistan. "If the Afghan authorities are keen on that they are essentially saddling themselves with a liability."
According to the report, Getting iron ore out of the country would require construction of up to 3,000 miles of track through 16,000-foot mountain ranges that, in some places, would need a large number of bridges and tunnels.
Given the daunting terrain between Bamiyan and Kabul, it would cost nearly USD 7.5bn to build a 600-mile section of rail. The report further added that there appeared to be no good rail route to transport iron ore out of Bamiyan.
The researchers suggested a 2,260-mile network linked to Pakistan as the best alternative that would cost more than USD 45bn by 2040, something Western officials find unrealistic.
"I don't think it is very realistic to think about Pakistan as a railway route," said one Western official in Afghanistan who works on mining issues. "Pakistan is a mess."
---
---
Related Articles
Afghanistan's First Lady Rula Ghani gave the keynote graduation address to more than 300 USAID Promote Women's Leadership Development students
Afghan President Ashraf Ghani has arrived in Istanbul, Turkey where he is expected to hold meetings with Turkish President Recep
By Mohammad Naeem: Kandahar province has witnessed a boost in fig production and an improvement in the product's quality. Orchard