Reconstruction of a 14-km road in Jawzjan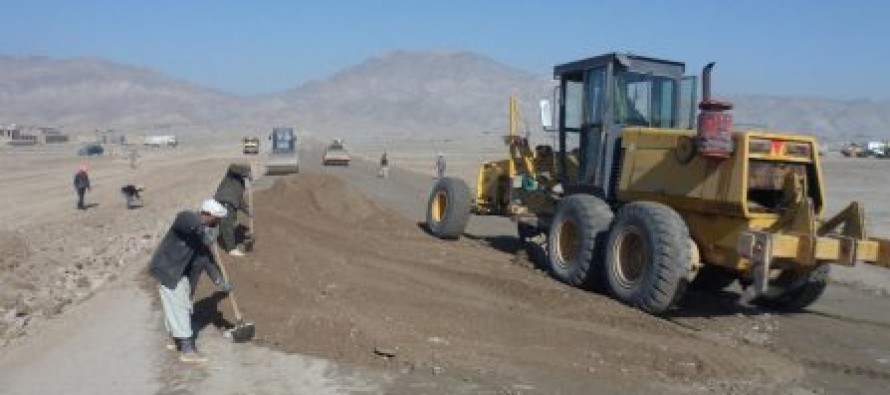 Local officials of northern Jawzjan province overnight canadian viagra reported about the reconstruction of the road in Khwaja Do-Koh District.
Jawzjan Deputy Governor Faqir Mohammad Jawzjani said the graveling of the road has been completed at a cost of USD 300,000.
He added the 14-km road connects the Khwaja viagra online deals Do-Koh district to the capital of the province, Sheberghan.
Jawzjan is one of the isolated regions of Afghanistan that have witnessed very few development projects in the past decade.
Almost 3,000 people cross this road daily and bring their agricultural products cialis online doctor to the capital.
According to the Deputy Governor, the project is funded by the High Peace Council of Jawzjan.
Engineer Mohammad Salim, who is in charge of this project, said the graveling procedure was carried out by a team of the National Solidarity Program and Ministry of Rural Rehabilitation and Development.
The road resolves a major problem of the residents with respect to transferring their goods to the capital.
"With the reconstruction of this road, a distance of 1 hour to the capital is reduced to 30 mins and the commuting expensed is reduced from 100 AFN to 30 AFN," said Izatullah, one of the residents.
---
---
Related Articles
Afghanistan Research and Evaluation Unit (AREU) is pleased to release the findings of an in-depth study on women in agriculture
The Ministry of Mines (MoM) have expressed concerns over the delay in the approval of the Investment Laws that is
The first consignment of Afghan products, including 115MTs of marble, successfully reached Azerbaijan today through Turkmenistan. This new route opens