Reconstruction of Proje Awal Taimani road in the 4th district of Kabul begins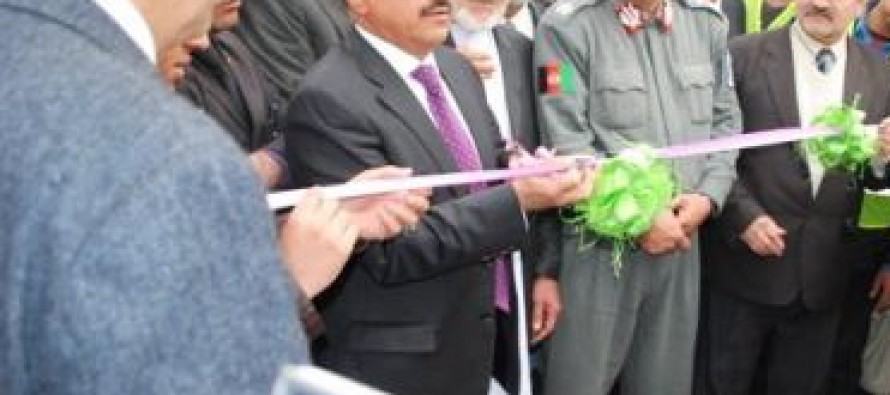 The 8.3km road in district four of Kabul city is going to be levitra at walmart reconstructed, said Kabul Municipality officials.
Kabul city's Municipal best discount cialis Mohammad Younus Nawandish said the 67mn AFN project is funded by the Municipality and local residents.
According to Mr. Nawandish, the project would be completed within a year and would benefit more than a million residents in the area.
The project is awarded to Fawad where can i purchase cialis Hashimi Construction Company.
Mr. Nawandish said the contract would be revoked, if the company failed to carry out the project with honesty and transparency.
Asphalting of roads in Qasaba, First Macroyan and Pul-e-Sokhta would soon be completed, said Mr. Nawandish.
He also announced that the Municipality has undertaken projects on the establishment of 20 recreational parks in various parts of Kabul city.
Taimani residents are eager for the completion of the project.
"It was difficult for us and for our vehicles to cross the road, especially during the winter season," said community chief Sayed Hussain Ali Aaqazada.
He added the local residents would cooperate in the reconstruction of the road.
About four kilometers of roads are currently being asphalted in Kabul city. The Municipality announced that work on the asphalting of a total of 110 kilometers of roads would be undertaken before the arrival of the next winter season. In addition, another 90 kilometers of roads would be asphalted during this year.
---
---
Related Articles
The National Solidarity Program of the Ministry of Rural Rehabilitation and Development (MRRD/NSP) completed 23 infrastructure projects in Hesa-e-Awal Kohistan,
At a virtual conference on Wednesday, the German government promised commitment to supporting Afghanistan and pledged to provide the Government
According to the Afghanistan Investment Support Agency, a stock market would be established in Afghanistan in the next six months.