Recruitment of female police in Kandahar doubles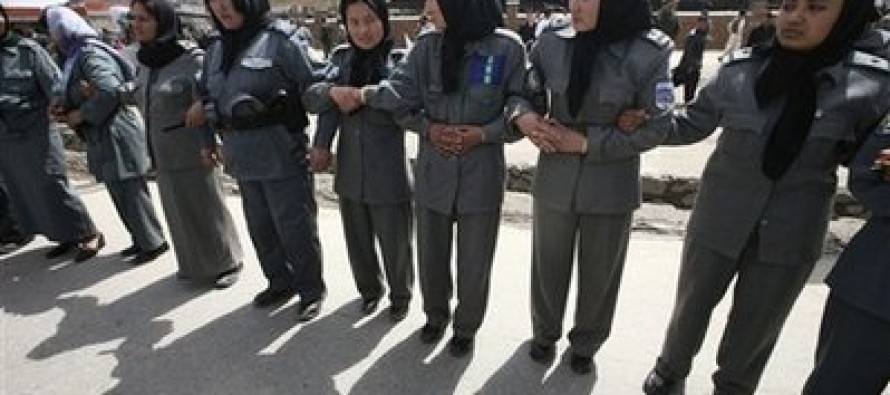 Kandahar Police Chief Abdul Raziq reported that the number of female recruits in the province rose from 30 to 80 in the past year.
Despite the high concentration of Taliban and their attempts at intimidating females from joining the Afghan security forces, Kandahar has seen a marked rise in female police recruits.
"Recruitment of women to the National Police ranks in Kandahar has doubled this year, and we are trying to recruit more. Women's contribution to security operations is significant and effective," Tolo News quotes Police Chief Abdul Raziq.
This comes as the International Crisis Group (ICG) recently called on the government to increase the presence of females in the Taliban reconciliation process and the Afghan National Security Forces (ANSF).
Taliban assassinated female police officers in August and September; yet, women in Kandahar were not dissuaded from volunteering themselves for services.
"I am a woman, and I will serve my country and people in the ranks of the national police until my last breath," Tolo Newa quotes a policewoman in Kandahar.
"There are major challenges facing us in Kandahar province, but we are committed to serve the cause of the national police," another recent female recruit added.
---
---
Related Articles
Kabul Embassy, Press Release- On January 31, U.S. Ambassador to Afghanistan James B. Cunningham, along with USAID Mission Director Ken Yamashita,
Work on the Bagrami-Sabzabad road with a protective wall along it in the Surkhrod district of eastern Nangarhar province has
Agriculture, Irrigation and Livestock Minister Asadullah Zamir announced on Thursday that agriculture projects worth 500mn Afghanis would be launched in