Regional economic cooperation key to boosting Afghanistan's economic stability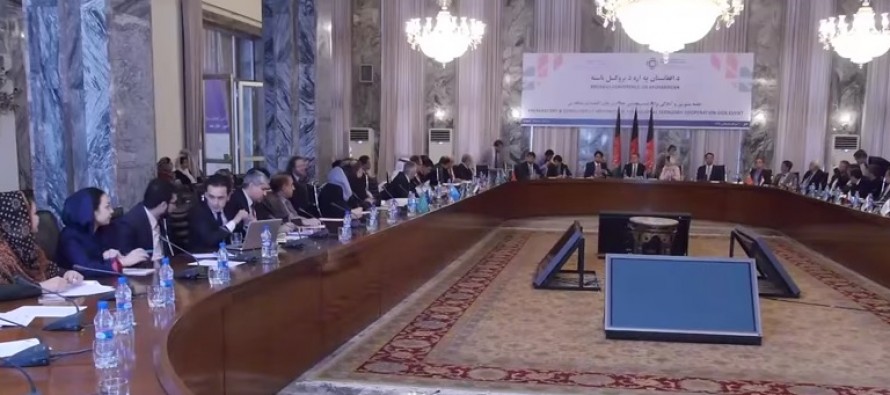 The National Unity Government (NUG) is outlining strategies to expand transit trade and economic cooperation with regional countries.
This comes ahead of the Brussels summit where up to 70 countries and 30 international organizations and agencies gather up. It will provide a platform for the government of Afghanistan to set out its vision and track record on reform. For the international community, it will be the opportunity to signal sustained political and financial support to Afghan peace, state-building and development.
In a meeting with European delegates on Wednesday in Kabul, Afghan Minister of Foreign Affairs Salahuddin Rabbani said expanding Afghanistan's economic and trade ties with the region was the key to economic stability and socioeconomic development.
Homayoun Qayoumi, advisor to president Ashraf Ghani, emphasized on the energy sector and regarded it as a means to connect Afghanistan with the region. He recognized CASA-1000 and TAPI as the main projects in achieving regional cooperation.
The Afghan government as part of its commitments to the international community needs to undertake a number of comprehensive measures aimed at boosting national economic development, fighting corruption and improving good governance.
The Brussels conference is expected to focus on three levels:
joint international and Afghan efforts to increase the effectiveness of sustained international support and funding, on the basis of a new Afghan national development framework;
Afghan reform efforts, including on economic reform, rule of law, improved public finance management and anti-corruption so as to ensure the provision of the most important services and public goods; and
regional efforts to support a political process towards peace and cross-border economic cooperation.
Side events on women's empowerment and regional connectivity will take place on 4 October 2016. In addition, an EU-Afghanistan high level dialogue meeting on migration will be organised in the margins of the conference.
---
---
Related Articles
Over 400 civil society, media and government representatives from all 34 provinces of Afghanistan gathered in Kabul December 14-15 for
The Afghan Ministry of Commerce and Industries (MoCI) is still awaiting Pakistan's response in regards to holding the seventh Afghanistan-Pakistan
Afghanistan Chamber of Commerce and Industries (ACCI) and Afghan-Turkish Industrialists & Businessmen Association (ATSIAD) in collaboration with TUSKON (Turkish Confederation