Regional Integration and Transit Trade Issues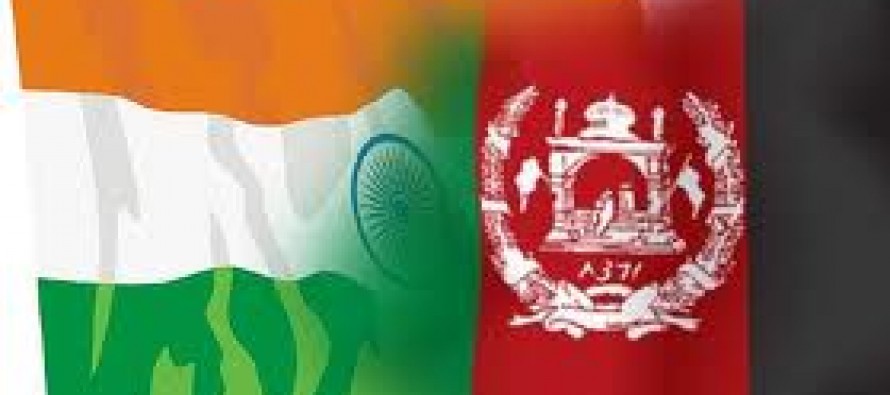 Despite being a land-locked country, the geo-strategic location of Afghanistan connecting Central and South Asian countries, China with the Middle East and Europe, makes it an ideal transit hub. However, its true potential could not be utilized since long due to decades-long war, coupled with the rise of international terrorism, narcotics-trafficking and continued development challenges.  In 2010, the Afghan Pakistan Transit and Trade Agreement (APTTA) was a first step in expanding transit and trade throughout the region, though its implementation was dogged by a series of high costs of transit and complexity due to various issues. Curiously, APTTA has a specific provision making it not applicable to India thus denying Afghanistan full access to the growing Indian and other South Asian markets.
Now, APTTA's extension to include Tajikistan provides a second chance to fully integrate the region and connect South Asia to Central Asia, realizing the dream of Afghan leadership to turn Afghanistan in a 'round about' in the Heart of Asia.
India has always been a strong proponent of regional integration especially in the context of Afghanistan and SAARC.  India's efforts to promote Chabahar port, complete elimination of all customs duty on Afghan exports to India, recent offer to allow direct unloading of Afghan trucks at Attari Integrated Check Post inside India on Wagah/Attari land route, and offer of a bilateral Motor Vehicle Agreement (MVA) to Afghanistan pending signing of the SAARC Agreement, are indicative of this intent and way forward. The issue of access of Afghanistan goods, vehicles and passengers to South Asia would have been resolved with the signing of SAARC MVA during the last SAARC Summit in Kathmandu in November 2014. The same was stalled not due to India's lack of interest but because of reservations of one member only.
As a consequence, India has offered an India-Afghanistan bilateral MVA which it hopes to sign during President Ghani's visit to India. Besides facilitating cargo traffic, this would also pave the way for passenger traffic between Kabul-Delhi. The visionary idea of a great Afghan general who built the Grand Trunk Road 400 years ago connecting Kabul to Kolkata can once again become a reality if transit issues are resolved.  Both India and Afghanistan leadership are committed to this.  This would require full participation and commitment of the intervening country.
Since similar bus and train services already exist between India and Pakistan, India believes that integrating Afghanistan to this network is the next logical step.  This will be essential for sustainable economic prosperity of Afghanistan, since India is one of the largest and fastest growing markets in the world, besides being an attractive destination for manufacturing.
India is deeply interested in all initiatives for regional integration and increased trade and transit within South Asia and beyond. Besides following an active South Asia integration policy in trade and transit, India also has a 'Connect Central Asia' policy which it is actively following and thus it sees no difficulty in becoming a member of this expanded transit agreement being called 'Pakistan Afghanistan and Tajikistan Transit Trade Agreement' or PATTTA. Any expansion both northwards and southwards would be more beneficial for Afghanistan and the neighbors, and such expansion is already enshrined in the APTTA 2010.
---
Related Articles
At the "2nd Conference of Indian Investors" held in Kabul, Indian investors expressed their interest in investing in Afghanistan's several
Afghanistan had an unprecedented production of honey in 2015, with producing nearly 2 million kilograms of honey. According to the
President Hamid Karzai has assigned the Kabul Bank's Receivership Department to sell all assets of Kabul Bank within a month.