Regional intelligence interrupting mining services in Afghanistan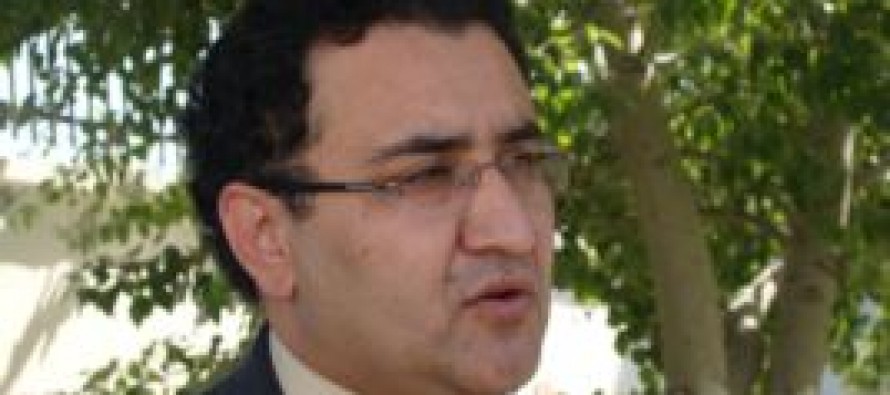 Mining Ministry Waheedullah Shahrani said that insecurity in Afghanistan is lessening foreign companies' interest in investing in the mineral sector of Afghanistan.
Afghanistan's mineral sector is considered one of the main sources of income for the country post-2014; however, officials from the ministry of mines are concerned about the interference from the intelligence groups in the region.
Minister Waheedullah Shahrani said in a meeting with the Meshrano Jirga, the upper house of the parliament, that regional intelligence is making efforts to slow down the extraction and development process of the mines.
"Six months ago Bamiyan and Hajigak were considered one of the safest regions of Afghanistan; however, as soon as the enemies found out about the extraction contracts awarded to companies, the security situation in the regions was disrupted. Hence the regional intelligence interrupts not only due to political strains, but also due to the fact that they do not want a foreign company to invest in Afghanistan."
Minister Shahrani added that two companies have been awarded the extraction contract of copper in Hajigak.
According to Minister Shahrani, other than security issues, limitation in the law, surrounding of Afghanistan by land, negative perceptions of Afghanistan in areas of corruption and lack of professional human resource are some of the other challenges that have held up foreign investment process in the country.
The ministry officials, however, did show a sense of optimism about the future of mines extraction in the country.
Minister Shahrani also informed the lawmakers that the extraction of oil by a Chinese company will begin on October 20. The extraction process at a commercial scale will be for the first time in Afghanistan.
Afghanistan currently imports USD 3.5bn oil every year. With the extraction of oil from Amu river, reliance on oil imports would decrease.
Shahrani said the deposits were estimated to contain 250 million barrels of oil. "With one barrel priced at $100, Afghanistan will earn approximately $7 billion in the next 25 years."
Economic pundits are, however, skeptical of the progress in foreign investment,  given the poor security conditions.
---
---
Related Articles
Officials of the Agriculture and Livestock Ministry believe that the traditional methods of agriculture would change once the capacity of
Russian company Yustock has reported of investing in the housing sector of Afghanistan. The company officials said that Afghanistan and
Eight projects of the National Solidarity Program of the Ministry of Rural Rehabilitation and Development (MRRD/NSP) were recently completed in