Regional Office of the IARCSC inaugurated in Mazar-e-Sharif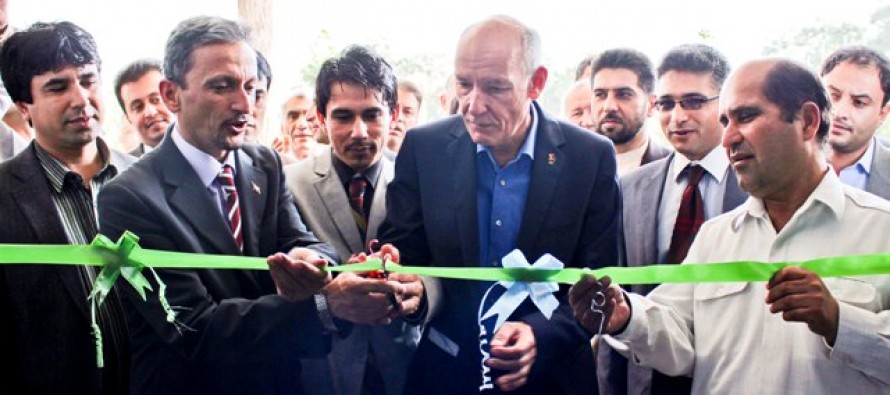 The new administration building of cialis blood thinner the Independent Administrative Reform and Civil Service Commission (IARCSC) Regional Office North was inaugurated on Wednesday in Mazar-e-Sharif, Balkh province.
Mr. Abdul Rahman Rasikh, General Director of Provincial Affairs Directorate of IARCSC, Mr. Abdul generic propecia for sale Matin Amin, Director of IARCSC north regional office, Mr. Fayaaz Mehrayeen, Head of Provincial Governor Office Balkh, Dr. Afzal Hadeed, cialis 40mg Head of Provincial Council in Balkh as well as other representatives from the provincial government of Balkh as well as representatives of the German Cooperation with Afghanistan attended the inaugural ceremony.
The project strengthens the capacities of the IARCSC North regional office in Balkh, which started its operation in a rented building in 2005, with the construction of an administrative buy cheap viagra online uk building, the provision of equipment for the office personnel, a needs assessment and printing of manuals and guidelines of civil service law. The 3,400civil servants working for the IARCSC Northern office benefit directly from the improvements, whereas the population of five Northern provinces (Balkh, Sar-e-Pul, Faryaab, Samangan and Jowzjan) will profit from reform implementation, leading cheapest viagra anywhere to a strong administration and an improved coordination of capacity development projects. The overall project costs sum up to 27.320,197 AFN.
This project was realized by the IARCSC North regional office in Balkh based on a decision of the Provincial Development Committee (PDC) Balkh in April 2011. Implementation was supported by the Regional Capacity Development Fund (RCDF) Balkh, which is financed by the German Federal Ministry for Economic Cooperation and Development (BMZ).
As part of the German Cooperation with Afghanistan, the RCDF is implemented by Deutsche Gesellschaft für Internationale Zusammenarbeit (GIZ) GmbH. In six Northern provinces of Afghanistan, the RCDF is supporting the development priorities of the Afghan partners at provincial and district level, while at the same time providing training and coaching programs for civil servants. With its broad range of activities, the RCDF aims to increase Afghan ownership of the development process, strengthen Afghan state institutions on sub-national level and promote transparency and inclusiveness.
The IARCSC, whose duty is to "lead reforms, prepare and develop public administration policies and monitor and evaluate implementation process of reforms" was established in accordance with the Bonn Agreement and based on a President's Decree in the year 2003. The legal basis of the Commission and its structure were laid with the ratification of the Afghanistan civil service law which is based on Article 50 of the Afghan Constitution.
---
---
Related Articles
With the Afghan presidential elections only a month away, it is more important than ever to ensure an open democratic
Afghanistan Women Chamber of Commerce and Industries (AWCCI) is among 16 chambers of commerce moving on to the final round
Dr. Inayatullah Farahmand, Representative of Jawzjan, has been absent in the Parliament since the past week and has said he