Required protection of Afghanistan roads has not taken place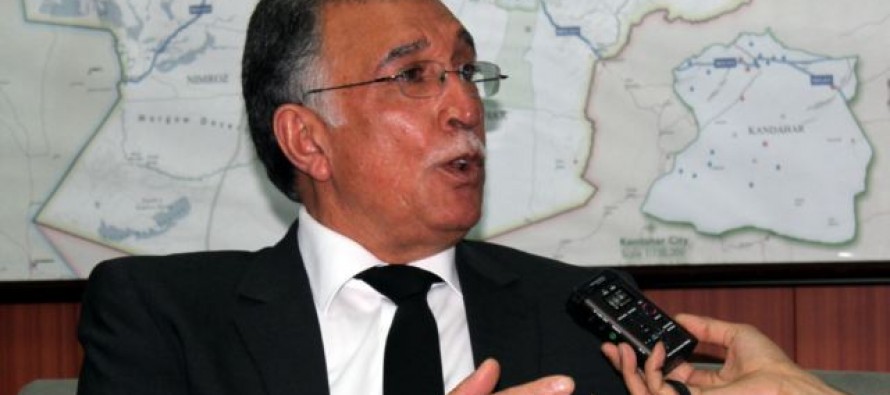 Ministry of Public Affairs says in recent years, the roads in this country have not received much protection and care.
More than 7,000km of roads have been built in this country, but due to lack of protection and care, many of the roads have been damaged.
Public Affairs Minister Najeebullah Awzhan said the Ministry has undertaken measures for the development of the roads.
"In accordance with Commandment 45, Ministry of Public Affairs has set a specific strategy for the maintenance of roads in Afghanistan. The search is underway for funding. We are also considering a reform in the transit of the country, which is yet to be approved by the council of ministers. The donors are ready to assist us, and we are hopeful that we can bring a dramatic change in administration of Afghanistan on a provincial scale within a year."
Minister Awzhan announced the strategy and the reforms on Sunday in a two-day seminar, attended by heads of public works, in Kabul.
Statement from the Minister comes amid complaints from Afghan drivers and other citizens about the poor conditions of roads.
"The problem is when a road is damaged; it remains so for two years until it is handed to a company to asphalt it," said one Afghan driver.
In addition to lack of protection and care of the roads, the roads in this country are not properly supervised.
Ministry of Public Affairs has recently warned road construction companies if deficiencies in their work are not corrected, legal actions will be taken against them.
---
---
Related Articles
A number of officials have expressed anger at the impasse in new mining laws that are still pending at the
Afghanistan has recently urged World Bank to halt funding of the Dasu Dam Hydropower Project in Khyber-Pakhtunkhwa (KP) province, objecting
The Afghanistan Research and Evaluation Unit (AREU) presented the findings of its recent research synthesis paper, "The Helmand Food Zone: