Residents and provincial council support Afghan-Pak joint dam construction on Kunar River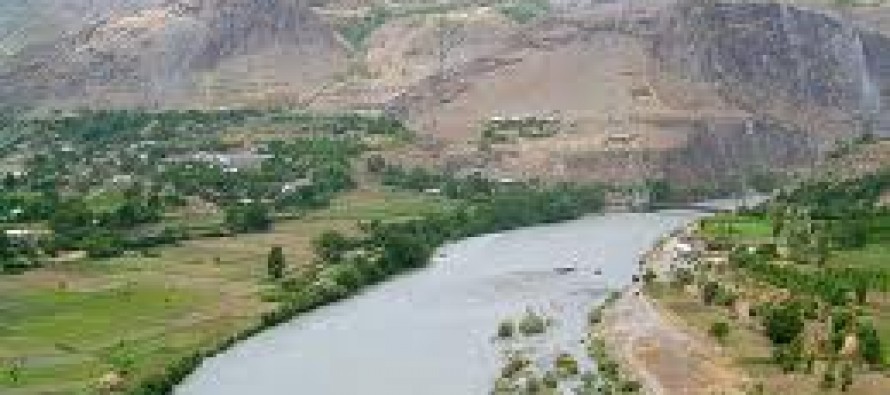 Provincial council members and residents of eastern Kunar province have expressed willingness to support the joint hydropower dam project proposed by Afghanistan and Pakistan on the Kunar River.
Afghan Finance Minister Dr. Hazrat Omar Zakhilwal and his Pakistani counterpart Minister Ishaq Dar signed an agreement on economic and trade cooperation last week, in an attempt to strengthen economic ties between the two nations.
One of the agreements was accelerating efforts at importing electricity from Uzbekistan and Kyrgyzstan via Afghanistan to Pakistan by establishing a hydropower project on Kunar River that would potentially produce 1,500MW of electricity.
Kunar provincnial council chief Mian Hassan Adil appreciated the plan and believed improved trade relations between the two countries would resolve common problems facing the two nations, adding that Pakistan must not ignore its economic interest in Afghanistan.
Adil said the dam would be very beneficial for Kunar that would turn into an industrial zone, once the dam is built.
He had some doubts about Pakistan's intention, however, and said Pakistan had made similar claims and promises in the past, but failed to realize them.
Residents believed that the dam would have a positive impact on the security situation, as the Taliban would not attack Pakistani engineers and workers on the project and would avoid creating hurdles to its completion.
Experts say 300 megawatts of electricity could be produced with the construction of another dam on the river in Sagai area near Asadabad.
---
---
Related Articles
Afghan government officials gathered on Friday for the " Afghanistan after 2014 and beyond" meeting. The meeting touched on topics
Afghanistan's future stability and development is tied to the outcome of the Bilateral Security Pact, which President Hamid Karzai is
Afghanistan's minister of information and culture criticized the world community's approach in relation to the tourism industry of Afghanistan and