Residents of Nimroz and Jawzjan in need of drinkable water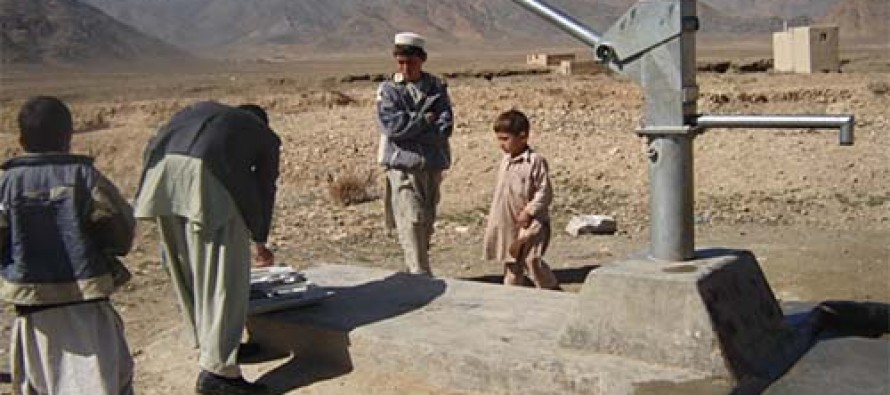 Lack of access to potable water has caused great stress to the residents of Nimroz and Ghor provinces.
According to the residents, the only source of water currently present for both the provinces is the Helmand River that has recently dried up due to months of drought.
In Nimroz capital, Zaranj, only about 1,000 households are able to obtain through a 2-inch water pipe extended from neighboring Iran, while the city's population is at 300,000 individuals.
A Zaranj resident said given the high demand for water, people have dug deep wells and sell water on high prices.
"When the Helmand River flows, 120 liters of water is sold for 20 AFN, but when the flow stops, 20 liters cost the same amount," Pajhwok Afghan News quotes a Zaranj Resident.
Meanwhile, provincial agriculture department director Mohammad Akbar Sharifi said officials in Helmand have blocked the flow of water towards Jawzjan due to shortage of water in Helmand province itself.
Nimroz governor Sarwar Subaat said his administration plans to dig deep wells and solve the problem.
In Ghor, lack of water was a result of the ongoing drought in most parts of the province.
 "The problem has been taken up with officials in Kabul and the UNICEF. We have requested for water wells in areas where residents lack access to clean water", Pajhwok Afghan News quotes Provincial Natural Disasters Management head Hamidullah Dadfar.
---
---
Related Articles
Enacting President Hamid Karzai's order, Kabul Bank's Receivership Department said they are faced with problems in selling Kabul Bank properties
United States Agency for International Development (USAID) Administrator Dr. Rajiv Shah visited the Indira Ghandi Institute for Child Health, a
The Afghan entrepreneur, Sayed Saadat Mansoor Naderi, was officially awarded the Peace through Commerce award for 2012 by the United