Revenue from coalmine up by 166mn AFN in Dara-i-Sauf Bala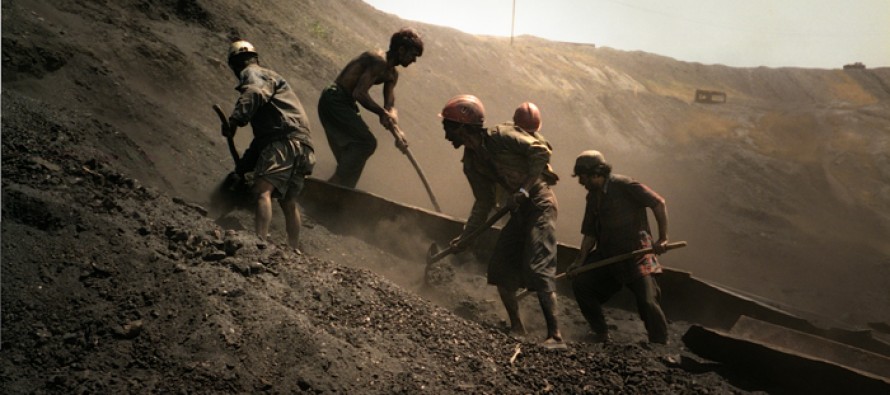 Coalmines in Darai-Sauf Bala, district of northern Samangan province, has generated a total revenue of more than 1.2bn AFN in the first six months of the current year compared to the same period in 2015.
The figure indicates a 166mn AFN increase from last year's revenue which stood at 864mn AFN during the corresponding period.
Speaking with Pajhwok Afghan News, head of the coalmine entrepreneur Eng. Abdul Jabbar Hameedi said the revenue was collected from coamines in Dahna Tor and Shahbabak areas where coal was being extracted by the residents, with the government charging 1,500 AFN in tax on one ton of coal.
There is a growing demand for coal throughout Afghanistan as it is used in brick kilns, small factories and for heating up homes.
Meanwhile, governor's spokesperson Mohammad Sedique said more youth were joining the mining sector in Samangan due to unemployment. Therefore, more coal was being extracted and there was an increase in the revenue.
Ali Ahmad Hussaini, the town's administrative chief, said 10,000 individuals from different provinces of the country were extracting coal from 1,000 tunnels in the coalmine. Earlier, 8,000 people worked in 700 tunnels, he told Pajhwok Afghan News News.
Discovered in 1966, the Dara-i-Sauf coalmine was estimated in 1967 to have 150 million tons of coal. Several coal mines exist in other parts of the country as well.
Experts says coalmine reservoirs lie in the form of a belt along the Hindu Kush Mountain stretching from Badakhshan, Takhar, Baghlan, Samangan and Bamyan to Sar-i-Pul.
---
Related Articles
India is considering increasing the budget allocated for the construction of Salma Dam in Herat. Salma Dam is one of
A number of office furniture, IT equipment, electronics and stationary were installed and handed over to Provincial Governor's office and
Afghanistan's leading province in saffron cultivation, Herat, is currently hosting a 3-day conference on saffron cultivation. The conference is attended