Reward and punishment system needed to tackle corruption in Afghanistan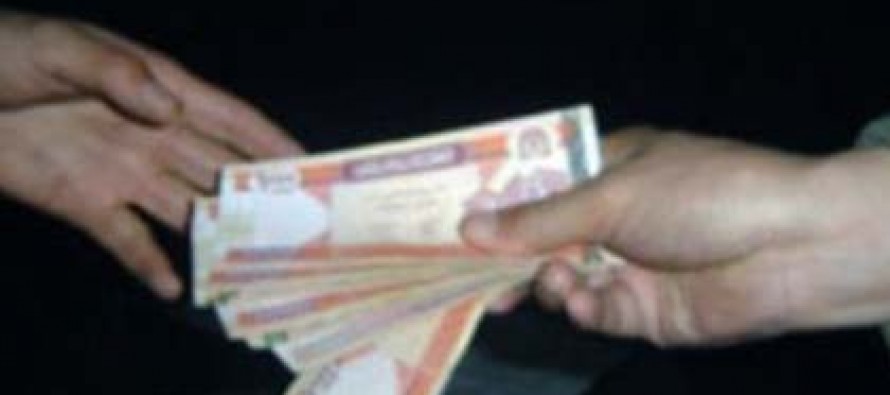 Leading the list of the world's most corrupt countries, Afghanistan is continuously facing challenges from its endemic corruption.
According to a recent report by the Independent Joint Anti-Corruption Monitoring and Evaluation Committee (MEC), graft has increased at the government level, with most of it stemming from the national sources of income.
Economy MinisterAbdul Hadi Arghandiwal cited a lack of reward and punishment system as the reason for the widening corruption in the country.
Speaking at a ceremony for apparition of governors in Kabul, Minister Arghandiwal regarded absence of the rule of law as the main barrier ahead of development in the country and added that international community's assistance has been wasted so far.
"If there is a fight against any kind of corruption it the country, we will have a free and glorious Afghanistan," TOLO News quotes Mr. Arghandiwal.
Meanwhile, some officials consider security issues to be the crippling challenge to the development of Afghanistan.
"I think security is one of the main challenges for which we need a solution soon," said Mahmood Karzai, President Karzai's brother.
---
---
Related Articles
Kandahar Governor Dr. Toryalai Weesa along with a number of businessmen and industrialists inaugurated Kandahar's first-ever iodized factory. Owned by
As per the agreements made in the 4th Iran-Afghanistan Joint Economic Cooperation Commission last month in Kabul, the Afghan-Iran joint
From e-Governance to #Hashtag Activism, Afghan Social Media summit paves the way for a digitized Afghanistan The second annual Afghan Social