Ribbon Cutting Ceremony Held to Reopen Main Road in Arghistan District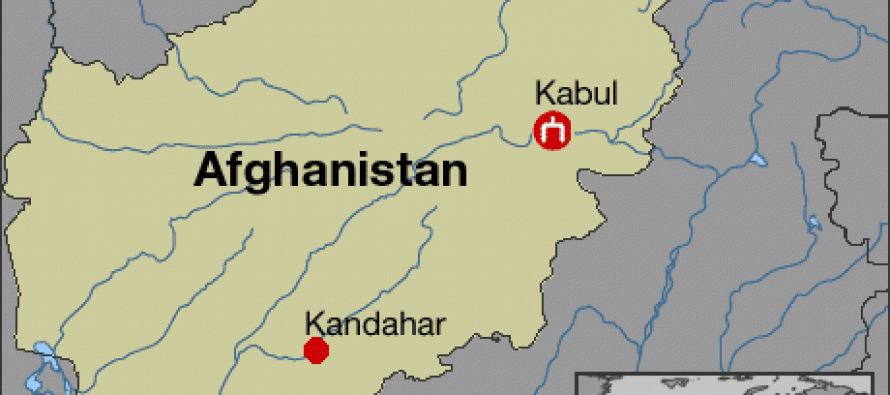 ARGHISTAN DISTRICT, Afghanistan – A ribbon cutting ceremony was held to reopen a road in Arghistan district, Kandahar province, Feb 6.
Three roadside bombs damaged the district's only paved road, limiting access to Kandahar city. "We are not happy that the Taliban destroyed the road because it made things harder for us," said a village elder.
District leaders, Afghan National Security Forces, including the district's Afghan Local Police Commander Abdullah, and elders stretched a white ribbon across the road before the ceremony which highlighted an Afghan-led rebuilding effort for the development of Afghanistan.
"The enemy blew up the only road to and from Kandahar. Our people faced a lot of problems traveling and sometimes vehicles just rolled over. So it's a good thing that the road was built for them," said District Governor Haji Abdul Ghani. "This will send a message to the villagers, especially to all Arghistan villagers that the Afghanistan government and the Coalition Forces are working closer together and the enemy cannot hurt them."
District Governor Haji Abdul Ghani cut the ribbon with a large pair of scissors to officially reopen the only major road connecting Arghistan district to Kandahar City; as villagers applauded in support of the repair project's completion.
The ceremony recognized an Afghan-led effort for the development of Afghanistan. Reopening the road will connect the villagers to Kandahar city and allow residents to find employment or sell agricultural products in the city.
---
---
Related Articles
Kabul residents have complained about higher taxi fares on Eid days. Majority of the residents cannot afford commuting by taxi
The Transport Department of western Herat province has recorded a 40% increase in revenue from land transport this year. The
Canadian experts along with their Afghan counterparts have launched a survey to identify the extent of fuel reserves in northern