Rising fuel prices linked to road blockades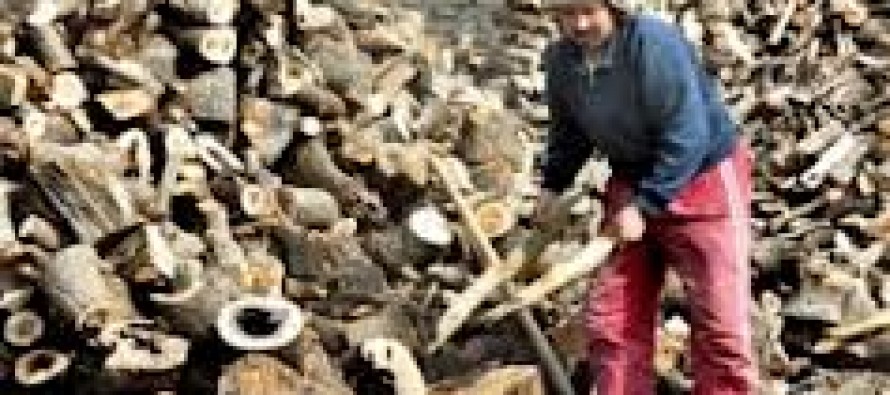 PAN-Fuel, excluding diesel, and gold prices went up in Kabul markets during the outgoing week, dealers said on Thursday.
Haji Sultan, who owns a wood stall in Dashti-i-Barchi neighbourhood, said 560 kilograms of cedar wood went up by 200 afghanis to 7000afs from last week's rate of 6,800afs.
The same quantity of unpeeled oak cost 7,600afs, compared with last week's rate of 7,400afs. He linked the increase to cold weather and road blockades, hampering supplies to the central capital.
Petrol prices remained stable at for 55afs per litre, but diesel decreased from 61afs to 60afs, said Mohammad Siddiq Kargar, a filling station owner in Taimani area.
A kilogram of liquefied gas sold for 70afs, recording an 8afs increase, said Ahmad Shah and Wahidullah, residents of Qala-i-Zaman Khan and Deh Afghanan localities.
Food Traders' Union head Fazal Rahman said the price of a 50-kg sack of Pakistani flour jumped from 1,120 to 1,150 afs. However, the rates of a 50 kg bag of Pakistani rice stayed stable at 3,300afs.
A kilogram of sugar was priced at 1,850afs and a five-kg tin of Momin ghee at 420afs, he added. A kilogram of African black tea cost 200afs and a kg of Indonesian green tea 175afs.
A jeweller in Lycee-i-Maryam neighbourhood, Abdul Basir, said the price of one gram of Arabic gold rose from 2,350 to 2,400afs. One gram of Iranian gold cost 2,000afs, the same price as last week's.
Moneychanger Ahmad Shah said the buying rate of a US dollar was 51.40afs, while 1,000 Pakistani rupees accounted for 520afs. Last week's exchange value of the US dollar stood at 52.50afs and 1,000 Pakistani rupees at 530afs
---
---
Related Articles
An international exhibition of handicrafts and precious gems, attended by participants from 30 different nations, was held in Netherlands. Afghanistan's
An American Congressman, Dana Rohrabacher, expressed his concern about the Afghan-China deal of the Amu River oil basin made with
The Afghanistan Renewable Energy Union (AREU) initiated a conference, supported by the Afghan-German Cooperation, in Kabul to promote renewable energy