Risk billions of dollars of aid or sign security pact, Karzai is warned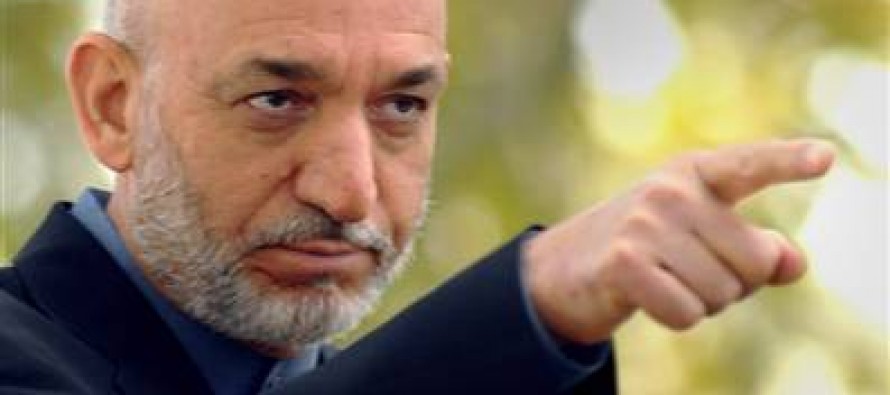 Afghanistan's future stability and development is tied to the outcome of the Bilateral Security Pact, which President Hamid Karzai is tenaciously refusing to sign, despite receiving approval from the 2,500-member Loya Jirga.
NATO and US officials in Brussels warned Afghan President that his refusal would put at risk future military and development aid for his country.
US Ambassador to NATO Douglas Lute said the signed pact could ultimately bring more than USD 8 billion for Afghan security forces and development assistance after NATO ends its combat mission at the end of 2014.
He added non-military development aid totaling some USD 4 billion a year could be at risk as well, as donors would be hesitant to contribute, given concerns over corruption that would most likely be at its peak, if there was no US and alliance presence to ensure it was spent as intended.
On Monday, Iraq's Foreign Minister Hosyar Zebari hinted that Iraq needed help from the US to overcome its security challenges following a wave of sectarian violence. Iraq could not agree on terms of a similar security accord with the US in 2011.
There are fears that Afghanistan could face similar destabilization path as Iraq without a continued US presence, if Afghan forces are not fully capable of taking the entire country's security responsibility.
---
---
Related Articles
The foundation stone of a classroom school was laid in Naadali district of Helmand province, reported local officials. "The school
With Iranian Rial plunging, Afghan authorities have imposed a limit of USD 1,000 travelers can take out of Afghanistan to
Representatives of persons with disabilities have demanded the Independent Election Commission (IEC) to provide necessary facilities for the people with