Road Reconstruction to Benefit 22,000 Citizens in Samangan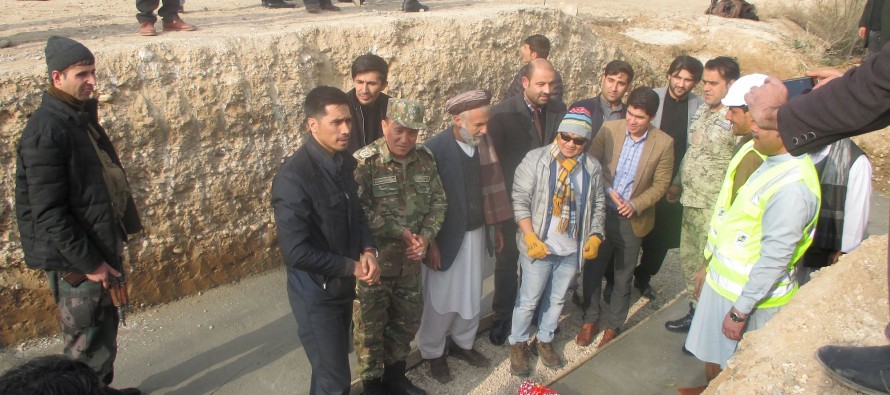 The ground-breaking ceremony for constructing a 3-kilometers long asphalt road connecting Aybak and Dara-e Zhowandon village as well as an 800 meters long gravel road connection to Mazar-e Sharif – Kabul Highway took place in Aybak on Tuesday.
The officials of Samangan's Public Works Department (PWD) and the Afghan-German Cooperation attended the event.
More than 22,000 citizens will benefit from the new transport infrastructure, which is funded by the Afghan-German Cooperation at a total cost of about AFN 92 million.
The new infrastructure will improve transport between Aybak and the districts Khuram-wa-Sarbagh and Roy-e Doab as well as to economic centres Kabul and Mazar-e Sharif. Locals will benefit from easier access to schools, agricultural markets and health centres. This will stimulate economic growth in the area, creating jobs and reducing poverty. Further, the asphalted road will result in smoother traffic, reducing environmental pollution and vehicle maintenance costs.
Samangan's Public Works Department's Acting Provincial Director, Sayed Mureed Seraj, said: "This project is vital to our people and we appreciate the German support."
The 3-kilometers road between Aybak and Dara-e Zhowandon village will be equipped with gravel shoulders, allowing local pedestrians to walk along the road safely. Roadway drainage systems on both sides as well as culvert crossings will be improved or reconstructed, protecting the road from drainage incursion and flooding. The existing road to Mazar-e-Sharif – Kabul Highway will have an improved gravel surface, which will ease traffic circulation.
Construction works will last for about 18 months. Throughout the project's implementation, the Afghan-German Regional Infrastructure Development Fund (RIDF) will offer on-the-job trainings, coaching and mentoring sessions for engineers and managers working at Samangan's PWD. These activities aim at improving the department's capacities for designing, constructing and maintaining urban roads independently in the future.
---
Related Articles
Balkh officials have expressed their willingness to participate in the reconstruction process of Ghazni. Ghazni is preparing itself for the
Hundreds of Bamiyani residents staged protest against power outages from 7pm to 9:30pm in the capital of central Bamyan province
KHANAGi (Dari word for homemade) is a newly opened bread shop in Shahr-e-Naw area of Kabul that offers whole grain