Russia expresses interest in investing in Afghan economy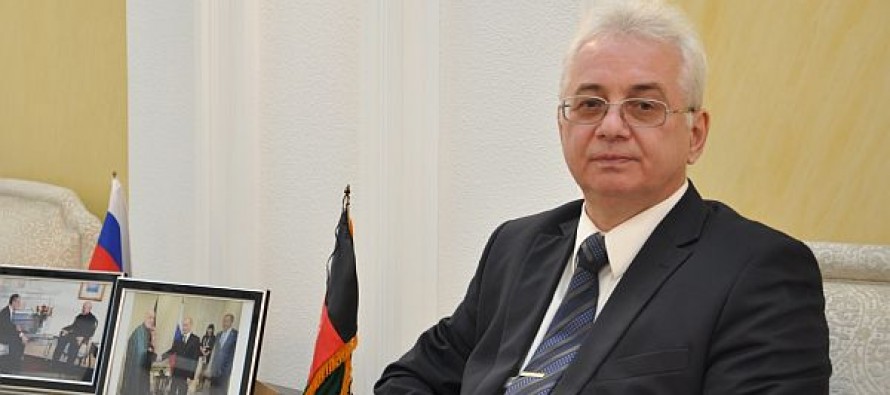 Russia's Ambassador to Kabul, Alexander Mantystskiy, said his country was ready to invest in Afghanistan's economy.
He called on the Afghan government for joint investments in some of the strategic sectors of Afghan economy, mainly the enterprises.
Over 50 enterprises were established during the Soviet Union regime in Afghanistan in the 1980s. A large number of these enterprises shut down because of years of war.
Ambassador Mantystskiy pinpointed the reconstruction of the Home Construction Enterprise as one of Russia's potential investments in Afghanistan.
Meanwhile, the Afghan Finance Ministry said proposals for joint investments into seven enterprises left over from the Soviet-era would be submitted to the Russian government.
The Russian diplomat also told the press that Russian companies were willing to invest in Afghanistan's electricity production projects.
"Russian companies are also interested in investing in electricity production in Afghanistan, as most of the electricity production projects in Afghanistan are built by Russians," Tolo News quotes the senior diplomat. "But, these projects need the strong commitment of the Afghan government."
---
---
Related Articles
A 119m bridge has been built over Ghorband River in Sayed Khail District of Parwan Province at a total cost
The United States Agency for International Development (USAID) have pledged to provide USD 791.16mn to the Afghan government. An agreement
Mr. Ghulam Faruq Qazizada, acting minister for Energy and Water, officially opened Afghanistan's first project for grid-tied solar power in