Russia illuminating its presence in Afghanistan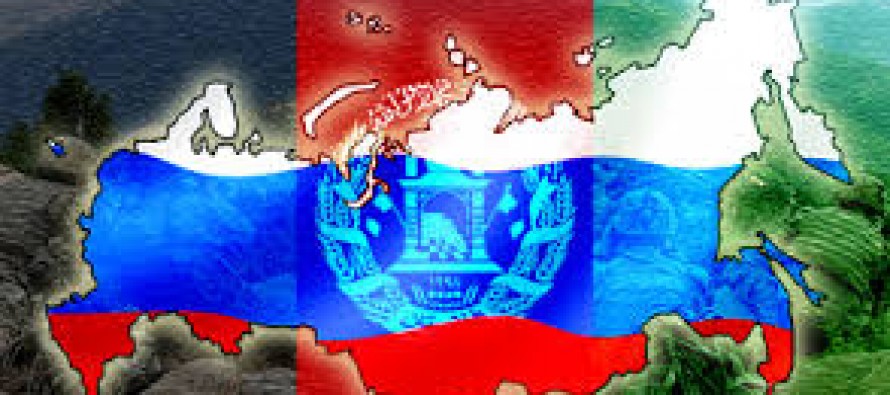 Russia has begun rising its interest in Afghanistan. This comes as US-led war is coming to a close in Afghanistan and Russia is forming a niche for itself in Ukraine and the Middle East.
Spokesperson for the Russian Embassy, Stepan Anikeev, during his visit in Kabul said: "We want to enlarge our role in Kabul. It is not only for Afghanistan, but for our own goals."
A report by The Washington Post claims Russia is seeking to enhance development activities in Afghanistan as a counterexample to US aid projects in the country that are criticized as "wasteful" and "misguided" by the Afghans.
According to the report, Russia plans to rehabilitate a list of 140 Soviet-era projects in Afghanistan. The Kabul Housebuilding Factory, the country's largest manufacturing facility, was the first to receive assistance last fall: $25 million in new equipment.
The Afghan government made public a message from Vladimir Putin marking the Islamic New Year.
"I am certain that friendly ties and cooperation between Russia and Afghanistan in the future will add to the goodness and welfare of our people," Putin said in the message to Karzai.
---
---
Related Articles
A contract has been signed between Da Afghanistan Breshna Sherkat (DABS) and FEKA Construction Industry and Trade Inc – Turkey
After the Senate's approval of the budget, Finance Minister Omar Zakhilwal presented the draft budget for the next fiscal year,
The Lower House of the Afghan Parliament has approved to hike tariffs on imported cigarettes from 20% to 100%. House