Saffron prices have fallen in Afghanistan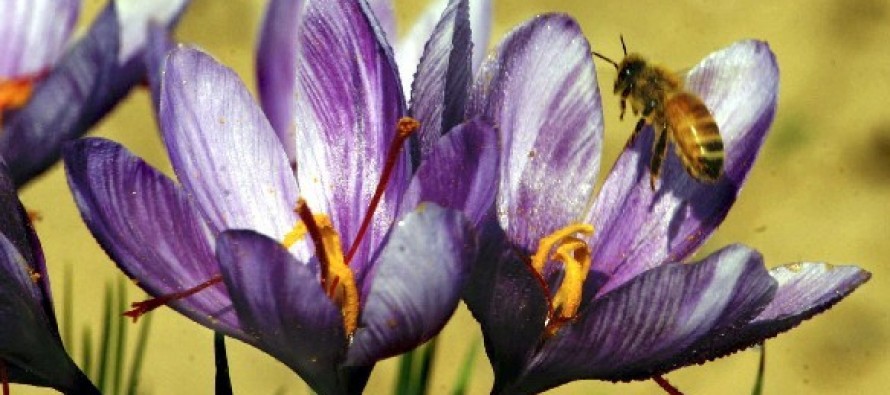 Saffron farmers union in Herat said if the government does not support saffron farmers, they will turn back to growing opium on their lands.
This concern arises when a number of saffron farmers complained about the falling prices of saffron in the market.
Farmers from the district of Pashtoon Zarghoon, 70km east of Herat City, link their concerns with the lack of support from the government and the damage caused to the business by Iranians.
According to the Pashtoon Zarghoon farmers, Iranians export  Herat's saffron under Iranian label to foreign countries.
Sayed Abdul Wahid, one of the union farmers, said the farmers are very disappointed at the current situation of saffron business.
"Our saffron is exported to other countries under Iranian label, and our government is not doing anything to prevent this. Such attitude of the government will eventually cause the farmers to switch back to production of opium," said Mr. Abdul Wahid.
Meanwhile, Pashtoon Zarghoon's directors of agriculture Hedayatullah Hedayat said the falling price of saffron is the main concern of the farmers.
Having 11 saffron associations, Pashtoon Zarghoon is one of the regions where due to the presence of saffron, farmers halted production of opium.
Officials say that more than 60% of the economy of the district is depended on saffron.
According to saffron farmers union, 1127 farmers are occupied with production of opium.
Officials from the agriculture directorate in the district said saffron was grown on almost 700 yards of lands last year, from which farmers obtained 64 kilos of saffron.
The district began cultivation of saffron in Afghanistan a few years back when President Hamid Karzai awarded a medal to Mohamad Akbar Khan, one of the pioneers in the abdication of opium.
---
---
Related Articles
The United Nations World Food Program (WFP) is providing food assistance to people displaced by the recent upsurge of fighting
Afghanistan-Iran's second trade exhibition was inaugurated in Kabul city on Tuesday by Afghan Second Vice-President Sarwar Danesh and Iranian Vice-President
According to Herat's Chamber of Commerce and Industry department, a total of 2,880 trade licenses were issued following a reduction