Saffron production on the rise in Afghanistan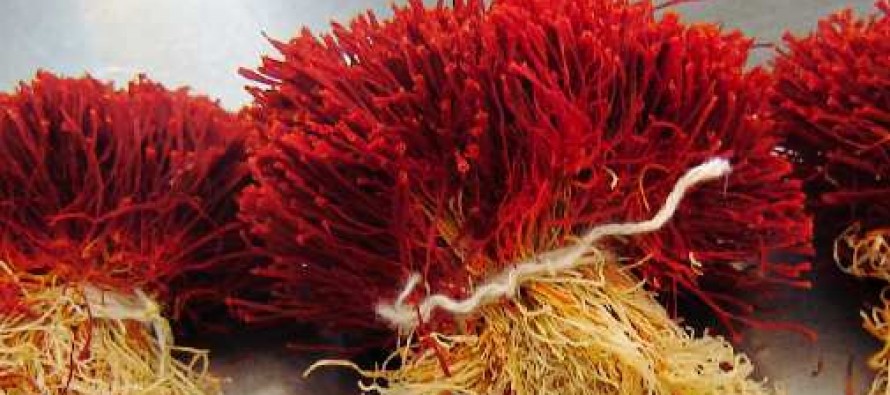 In a bid to boost saffron production in the country, the Afghan Ministry of Agriculture and Livestock has established around 100 exhibitive pieces in various provinces to help farmers receive Best probiotic I have used so far. Helps me anytime daily. Cialis next day we offer Canadian medications from a fully licensed Canadian mail order pharmacy. technical support in saffron cultivation.
Saffron is witnessing an unprecedented growth as more and more Afghan farmers are becoming interested in saffron cultivation.
The Agriculture Development Department viagra see what it does expects that 5,000 ton saffron will be harvested in 32 provinces of Afghanistan this year.
The spice is certainly a lucrative business to the farmers and given its ability to be grown in a dry environment, it may be a viable alternative for the poppy cultivation in the country.
The plant is drought resistant and only needs irrigation twice or three times a year, compared to poppy plants irrigated six times a year. Another advantage is that growing saffron is legal in Islam, purchase viagra in uk unlike poppy that is prohibited.
It is normally cultivated in summer and collected in the last month find no rx viagra of fall. It is used in making medicines, adding flavor to food, appetizers, and hot drinks and making perfume. It grows best in areas with light winter weather and dry, hot summers.
Saffron is yet to emerge as a major alternative to poppy cultivation in Afghanistan due to the presence of international drug lords, who control the lucrative drug commerce.
---
---
Related Articles
The National Solidarity Program of the Ministry of Rural Rehabilitation and Development (MRRD/NSP) recently completed implementation of 35 projects in
Finance, Commerce and Economics Ministers were summoned to the National Assembly on 22 May 2012  to address the issue of
The Asian Development Bank  (ADB) may join to finance the construction of the long-delayed Turkmenistan-Afghanistan-Pakistan-India gas pipeline project, said Chin