Saffron to become a countrywide crop in Afghanistan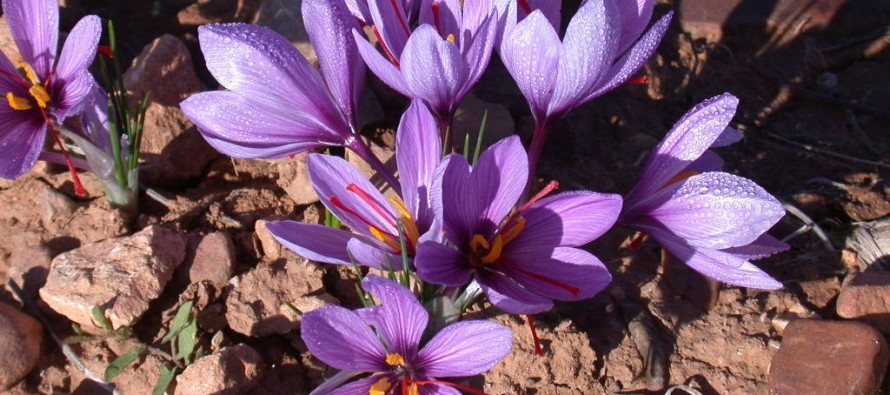 The Afghan Ministry of Agriculture, Irrigation and Livestock cialis online doctor (MAIL)plans to distribute saffron bulbs to farmers in all 34 provinces of Afghanistan.
This comes as Afghan farmers have urged the government to support dreampharmaceuticals levitra online the expansion of saffron cultivation in the country.
Presently, production of saffron in Afghanistan is limited to a few provinces. The highly sought-after spice is sold at high prices both cialis canada online pharmacy in local and international markets. Farmers demand increase in production of overdose facts levitra saffron so that its price goes down.
Lotfullah Rashid, spokesperson to the Ministry, said in addition to distribution of saffron bulbs the Ministry will also provide trainings to farmers and help them with advance agriculture machinery.
Afghanistan was recently ranked the world's best saffron by the International Taste and Quality Institute in Belgium, Brussels for the third year in a row.
The spice is certainly a lucrative business to the farmers and given its ability to be grown in a dry environment, it may be a viable alternative for the poppy cultivation in the country.
The plant is drought resistant and only needs irrigation twice or three times a year, compared to poppy plants irrigated six times a year. Another advantage is that growing saffron is legal in Islam, unlike poppy that is prohibited.
It is normally cultivated in summer and collected in the last month of fall. It is used in making medicines, adding flavor to food, appetizers, and hot drinks and making perfume. It grows best in areas with light winter weather and dry, hot summers.
---
---
Related Articles
In an exclusive interview with Pajhwok Afghan News (PAN), Herat Mayor Mohammad Salim Tarakai said that government and non-government organizations
The 27 kilometer long Darayem Road was officially reopened for traffic on Tuesday, following two years of repair work on
A diesel factory on the Islam Qala highway of Herat has been discovered and sealed by Herat police for running