Safi Airways demands Finance Ministry to cut taxes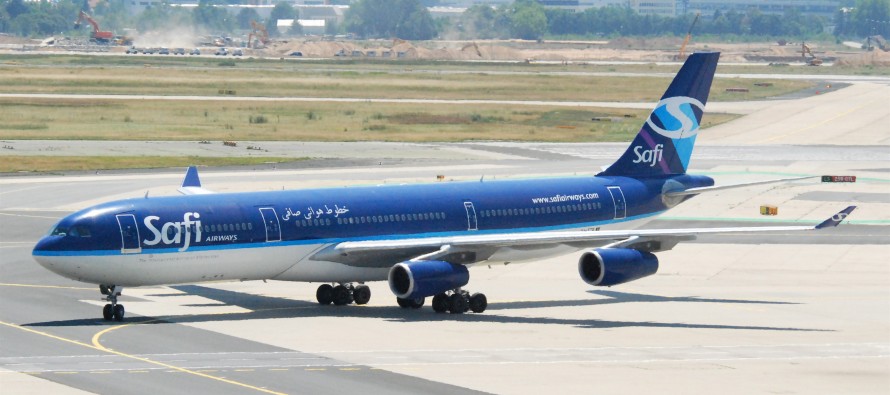 Afghan private international airline, Safi Airways, have demanded the Finance Ministry to follow the Council of Ministers' decision of reducing taxes and allowing the company to pay them in installments.
Safi Airways claims that the Council of Ministers ordered the Finance Ministry to reduce taxes of the airlines from 10% to 5% three years back and to collect arrears in installments.
According to Pajhwok Afghan News (PAN), a letter from the Council of Ministers confirms their https://wadsam.com/shop/cialis-blood-thinner/ statement.
On the letter, the first vice-president's office has written: "based on decision of the Council of Ministers, the previous years' taxes payable by the Safi Airways should be calculated and received in 15 years in installments."
Meanwhile, Finance Ministry alleges that Safi Airways have defaulted cialis 20 on huge amount of taxes in parking and airport fees over the past four years.
Deputy Finance Minister Gul Maqsood Sabet said the taxes had been reduced in compliance with the Council of Ministers' directives.
Regarding the airlines' demand to pay reduced taxes from the date the Council of Ministers took the decision, PAN quotes the official: "law is above the Cabinet. When laws are amended, we implement them from that specific day onwards."
---
---
Related Articles
The Ministry of Rural Rehabilitation and Development (MRRD) officially inaugurated 39 development projects in Aibak the center of Samangan province.
Afghan farmers have harvested 13 tons of saffron this year compared to last year's 10 tons, according to the Ministry
A new engineering college, accommodating up to 720 students,  has been officially opened in Balkh province. Located at the Technical