Sales of Afghan products rise after boycott of Pakistani products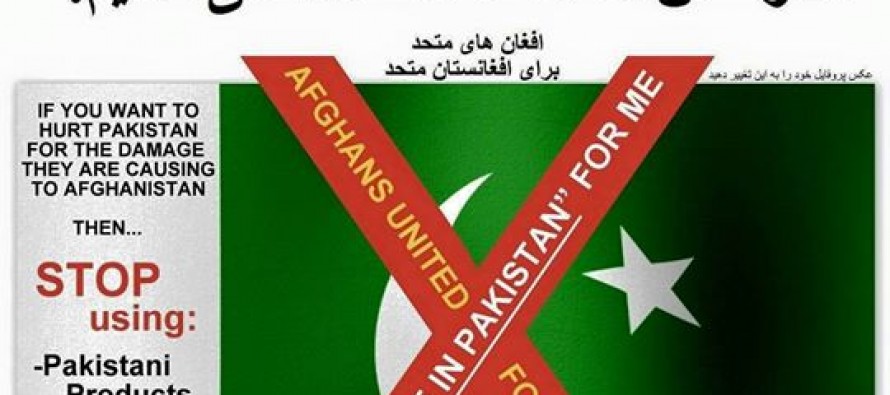 Afghans reacted to the recent string of attacks on Kabul city by boycotting Pakistani products.
The campaign against Pakistani products started on social media where Pakistan was accused of the recent attacks on Afghan soil and posts calling for boycotting Pakistan's products went viral.
Some social media posts read:
"Consuming Pakistani products is the same as funding terrorism. Ban Pakistani products!"
"Let's fight the enemy by not buying their products."
"If you want to hurt Pakistan for the damage they are causing to Afghanistan then stop using their products and currency."
As a result of the move, the sales of Afghanistan's domestic items have witnessed a sharp increase.
Afghan shopkeepers have reported that people are purchasing more of domestic products.
President Ashraf Ghani has also slammed Pakistan for providing safe havens for insurgents.
The Afghan Chamber of Commerce and Industries (ACCI) along with medicine-importing companies also decided to ban import of Pakistani drugs.
The Sarai Shahzada, the largest financial institution in Kabul city where hundreds of money-exchangers are providing services, has banned exchange of Pakistani currency.
Pakistan is Afghanistan's major trading partner. According to World Trade Organization 2014 figures, 47.2% of Afghanistan's exports were with Pakistan following by India (16.3%) and Iran (6.2%). Afghanistan's main origin of imports was Pakistan (14.2%), China (11.5%) and Japan (9.7%).
---
---
Related Articles
Wheat donations to 2120 needy families in Kapisa began today, 03 Apr 2012 and will continue for another 5 days.
India's Ministry of Foreign Affairs has confirmed that the first flight of the Afghanistan-India air corridor is likely to operate
According to the 1395 statistical yearbook by the Central Statistics Organization (CSO), Afghanistan's population has reached 29.2mn. The estimate shows