Salma Dam nearly 80% completed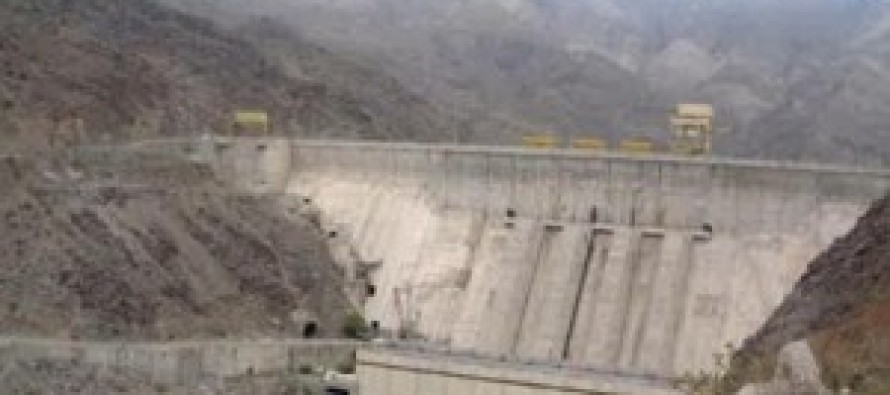 Work on the construction of Salma Dam is 77 percent completed, Governor Daud Shah Sabah said on Sunday.
The Salma Dam is one of the two big projects India undertook in Afghanistan, the other being the Parliament building. The dam's completion failed in 2010 due to security issues. The site began witnessing frequent gun battles between the project security detail and the Taliban even before the withdrawal of foreign forces.
Situated in Herat province, the multi-million dollar Salma Dam Project is being executed by M/S WAPCOS Ltd. The expenditure on the project will be met from the Non-Plan Head of Aid of India to Afghanistan.
The project will meet energy and irrigation requirement of Western Afghanistan, with a capacity of producing 42Mw of power and irrigating 75,000 hectares of land.
The Salma Dam is one of the major construction projects in Afghanistan that was initiated in 2006 with financial collaboration from India.
Security issue was the main factor that delayed completion of the project.
Residents of Herat province had claimed that Iranians hamper the Salma dam project by bribing the Indians who are in charge of the project.
At a recent meeting chaired by President Hamid Karzai, the National Security Council insisted on speeding up work on the project and assigned a delegation with removing the security obstacles.
---
---
Related Articles
This time last year, more than 400 excited youth filled the Preston Auditorium for the World Bank Group Youth Summit
The Faizabad Provincial Library was officially inaugurated by the Deputy Minister of Information and Culture, Mr. Mosadiq Khalili, and the
A commission formed by the Oil and Gas Directorate, the Association of Oil and Gas and the Afghanistan Chamber of