Salma Dam to be built in one year: Governor Rahimi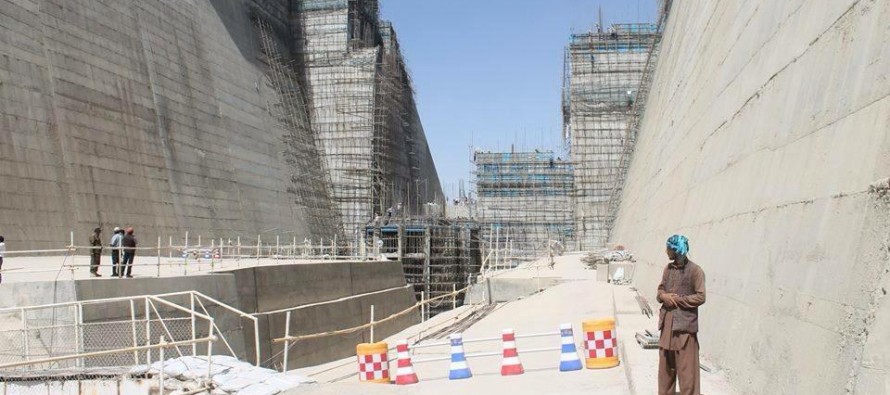 Herat's Governor, Mohammad Asif Rahimi, announced Thursday that construction work would soon kick off on the much-awaited Salma Dam project, and the project would be completed within a year.
He assured that no security hurdles or any other obstacle would delay the project any further.
Situated in Herat province, the multi-million dollar Salma Dam Project is being executed by M/S WAPCOS Ltd. The expenditure on the project will be met from the Non-Plan Head of Aid of India to Afghanistan.
The Salma Dam is one of the two big projects India undertook in Afghanistan, the other being the Parliament building. The dam's completion failed in 2010 due to security issues. The site began witnessing frequent gun battles between the project security detail and the Taliban even before the withdrawal of foreign forces.
The project will meet energy and irrigation requirement of Western Afghanistan, with a capacity of producing 42Mw of power and irrigating 75,000 hectares of land.
The Salma Dam is one of the major construction projects in Afghanistan that was initiated in 2006 with financial collaboration from India at an estimated cost of USD 200mn.
---
---
Related Articles
Kabul Embassy, Press Release- On January 31, U.S. Ambassador to Afghanistan James B. Cunningham, along with USAID Mission Director Ken Yamashita,
In partnership with the Ministry of Urban Development, the German Government has committed almost €8.15 million in financial support to
Afghanistan's first iodized salt production factory has been established in Aibank city of Samangan province. A local businessman from Samangan,