Salma Dam to produce 28MW of power in 2016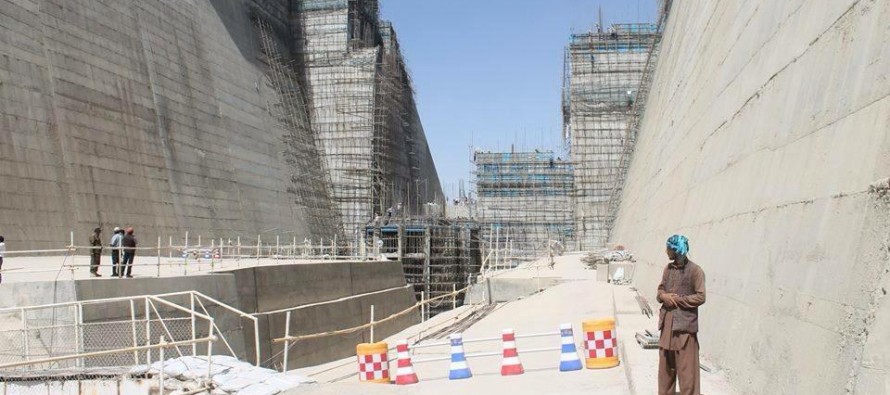 The Salma Dam located in western Herat province is expected to produce 28MW of electricity until spring of 2016, said Afghan Energy and Water Minister Ali Ahmad Osmani on Wednesday.
The major dam passed a critical stage in July of this year with closure of Diversion Tunnel Gate and launch of work on filling of the dam 20km by 3.7km reservoir with a storage capacity of 640mn cubic meters.
Situated on Harirod River in Chishte Sharif, the multi-million dollar Salma Dam Project is being executed by M/S WAPCOS Ltd. The expenditure on the project will be met by the Non-Plan Head of Aid of India to Afghanistan.
The Salma Dam is one of the two big projects India undertook in Afghanistan, the other being the Parliament building. The dam's completion failed in 2010 due to security issues and logistical constraints.
The dam will meet energy and irrigation requirement of Western Afghanistan, with a capacity of producing 42Mw of power and irrigating 80,000 hectares of land.
The project includes construction of 107.5 m high and 550 m long rock fill dam and other typical components of any hydroelectric power project such as spillway, powerhouse, switchyard, and transmission line.
---
---
Related Articles
The Khyber Pakhtunkhwa (KP) has announced its decision of imposing one percent tax on Afghan transit trade goods that would
Afghan presidential candidates, Dr. Abdullah Abdullah and Ashraf Ghani, have emphasized on immediate ratification of Anti-Money Laundering and Prevention of
Although Afghanistan imports electricity from the neighboring countries, there still exists a number of districts in the provinces that are