"Saving Mes Aynak" documentary to be premiered by the end of the year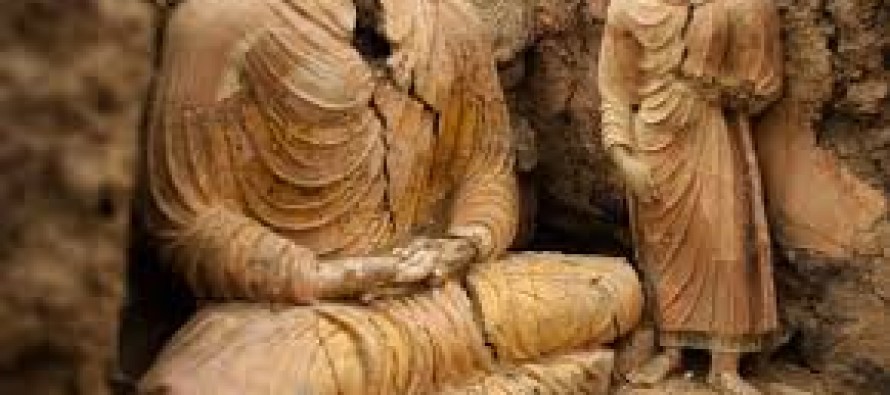 A documentary on saving Afghanistan's 2,000 year old Buddhist archaeological site is expected to be finished and premiered by the end of the year.
Funded by the MacArthur Foundation, the Saving Mes Aynak documentary is directed by Brent Huffman, who has been independently shooting the film at the Mes Aynak site in Logar province since 2011.
The documentary has been brought to the American non-profit documentary film production – Kartemquin Films for editing purposes.
Kartemquin and Huffman have also launched an official website for the film.
The Mes Aynak site is home to untapped copper deposits worth more than USD 100bn and also houses the remains of ancient Buddhist city, which were destroyed by the Taliban.
The Afghan government awarded the contract for copper extraction of the site to the China Metallurgical Group Corporation in 2007.
With around 90% of the historical treasures remaining underground and unseen, it is likely that the mining process will destroy the site when it begins later in the year.
"The international team of archaeologists have been racing against time, but they're only able to save a small fraction of Mes Aynak's smaller antiquities," Realscreen.com quotes Huffman. "Its loss is an international tragedy. Being there is like touching history."
---
---
Related Articles
Governor Abdul Jabar Naeemi inaugurated a newly-constructed building for the youth detention center in Khost province. Built at a cost
The Government of France has announced a contribution of €400,000 (US$ 424,000) to the World Food Program (WFP) to assist
A former contractor for a recently completed U.S. Agency for International Development (USAID) project in Afghanistan has been sentenced to