SCA completes 27 development programs in Samangan and funds 24 CDCs in Balkh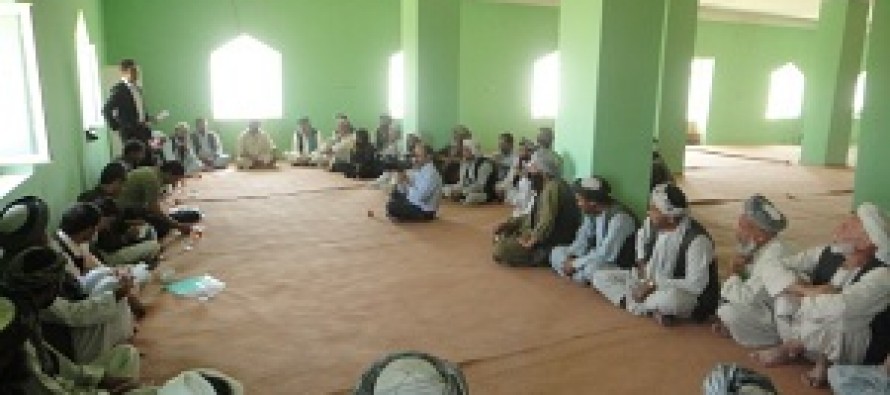 The Swedish Committee for Afghanistan completed 27 projects cialis 40mg in Hazrat Sultan and Feroz Nakhcheer districts of Samangan. Meanwhile 24 Community Development Councils will be funded under buy daily cialis the Northern Rural Project in Chaharbolak district of Balkh province.
SCA spent around 20 million Afs (USD 360 000) for carrying out Samangan projects through the Rural Development Program. The projects were implemented in predominantly poor villages and were handed over to the local authorities upon completion.
About 17 000 local villagers will benefit from transportation, potable water and other vital facilities in Feroz Nakhcheer and Hazrat Sultan.
Meanwhile an agreement of new projects in Chaharbolak district of Balkh province was signed between SCA Rural Development Program and Ministry of Rural Rehabilitation and Development in an official ceremony.
According to the agreement, the 24 Community Development Councils will be funded with total cost of more than 22 million Afs (USD 395 000) with ten percent local community contribution. Each CDC will have female capacity building projects that would cost 200 000 AFs (USD 36 000).
A signing ceremony was held in Chaharbolak district and was attended by 30 government officials, SCA staff and media representatives.
---
---
Related Articles
The United States Agency for International Development (USAID) has announced that it has resumed some of its activities in Afghanistan,
The US dollar has been sold at an exchange rate of 55.5-60AFN in the past week. People are faced with
Afghan government officials gathered on Friday for the " Afghanistan after 2014 and beyond" meeting. The meeting touched on topics