School for orphans inaugurated in Kabul City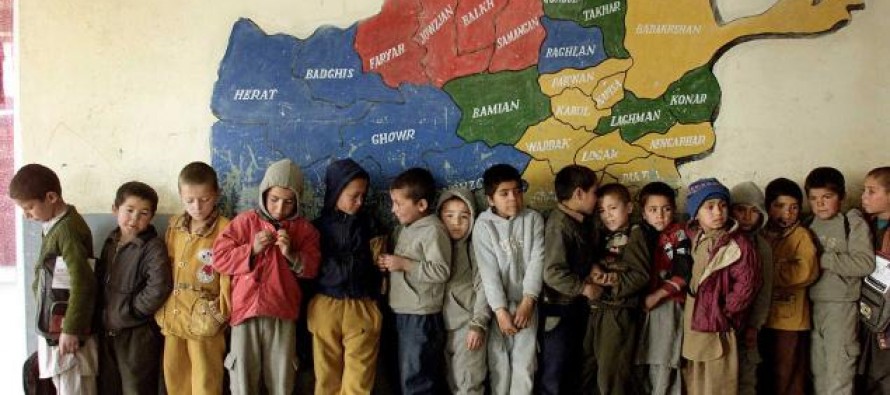 The private school Seerat follows the general curriculum of the Afghan Ministry of Education before noon, and after that teaches Islamic studies and sciences.
The school inaugurated in Kabul City on 7th of August and is situated close to the Pul Mahmood Khan. It will be funded by local investors and traders and the Afghan Chamber of Commerce and Industries (ACCI).
Seerat is part of the Cultural Committee of Wazir Akbar Khan.
"Today, thousands of orphan children live all around the country. This is the first school that is built to provide education opportunities to orphans. We are hopeful that this small school will eventually grow into a large educational center and university," said Dr. Mohammad Ayaz Niyazi, President of the Cultural Committee, at the inauguration ceremony.
According to the reports, the ceremony was attended by several high officials of the country.
Eighty percent of the student body is so far composed of students who have joined from other schools, saying they could not afford the expenses at other schools.
Some students, however, have been discovered whose fathers have a job and do not have major financial concerns.
"My name is Ahmad Meelad. Before I used to work and could not study, but now I can work and study at the same time."
"Our financial situation is very poor. I expect to work and study at the same time."
Deputy Minister of Education Mohammad Sadiq Patman said that the establishment of this school is a great assistance to fulfilling the strategic plan of the Ministry of Education.
Mr. Patman added that he would make sure to meet the basic needs of the school.
"This school will, in addition to education, give fatherly love to the students. I am here to help you meeting any shortages of teachers and books that the school may face."
Officials of the school said that this school currently accepts students from first to sixth grade, and it improves every academic year. It will soon reach a high school level.
Such schools are of great support to poor Afghan families who otherwise cannot afford to educate their children. The country needs more of such schools to help elevate the level of literacy among the children.
---
---
Related Articles
The National Solidarity Program of the Ministry of Rural Rehabilitation and Development (MRRD/NSP) recently completed fifteen projects in the districts
The United Nation's humanitarian coordinator in Afghanistan, Mark Bowden, and the country's chief executive, Abdullah Abdullah, launched an appeal on
The Afghan Finance Minister Hazrat Omar Zakhilwal met with his Iranian counterpart Ali Tayeeb Nia to confer on expanding economic