SCO plays a major role in regional stability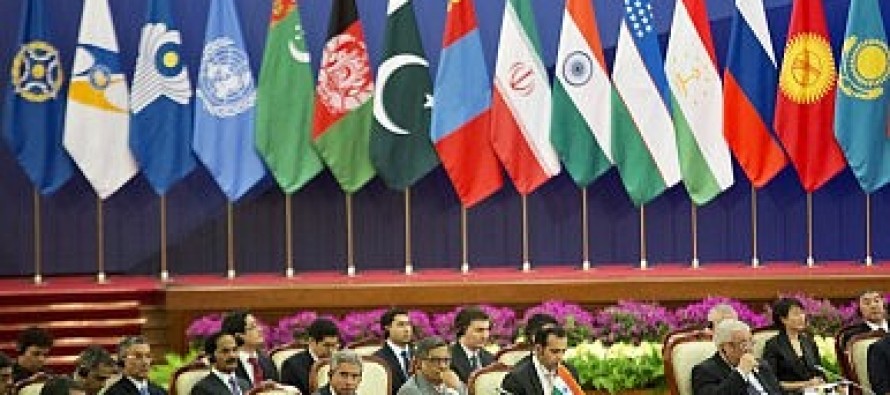 Chief Executive Officer Dr. Abdullah Abdullah represented Afghanistan at the 14th Shanghai Cooperation Organization (SCO) meeting in China this week.
The meeting was aimed at boosting pragmatic cooperation within the bloc and promoting economic integration.
The SCO can serve as a regional platform to resolve the political and economic issues of the region.
Neighboring with most of the SCO member countries, Afghanistan's stability is highly critical for the success of SCO.
The member countries could help curb terrorism in Afghanistan by promoting economic development, peace and stability in Afghanistan.
China, being the world's second biggest economy and a major founding member of SCO, can be a major contributor to the goal of achieving stability in the region by investing in Afghanistan. Afghanistan has always welcomed Chinese involvement in Afghanistan, as it was mostly economic with not military presence. China can help Afghanistan improve its security by investing in economic projects and influencing other SCO members to participate.
The Shanghai Cooperation Organization (SCO) is an intergovernmental international organization founded in Shanghai on 15 June 2001 by six countries: China, Russia, Kazakhstan, Kyrgyzstan, Tajikistan and Uzbekistan. Afghanistan, Pakistan, India, Iran and Mongolia are observers; while Turkey, Belarus and Sri Lanka serve as dialogue partners with the organization.
Afghanistan received observer status at the SCO in 2012 and formally asked to join the Organization as a full member in October of this year.
---
---
Related Articles
Recommendations for the US and NATO Strategic Support in Afghanistan Beyond 2014 For consideration of all partnering nations at the
Asian Development Bank's country director Joji Tokeshi signed an agreement with Afghan Finance Minister Omar Zakhilwal on donating USD 200mn
The Ministry of Transportation has created the "project management system" which will help the ministry to ensure the good quality