Security remains an impediment to economic growth: ACCI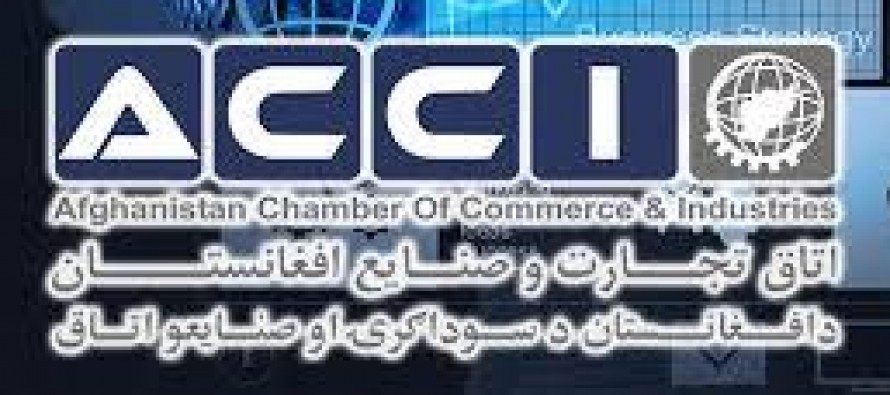 A latest report by the Afghanistan Chamber of Commerce and Industries (ACCI) has revealed that security still remains a major threat to the country's economic growth.
The report was based on a survey and interview of entrepreneurs in four provinces: Kabul, Kandahar, Balkh and Nangarhar.
Security situation was 60% better for economic activities six months ago. However, the latest survey showed that entrepreneurs and businessmen still find insecurity to be a major threat to their businesses.
As per the survey, lack of infrastructure and market, lack of access to resources and corruption are the other factors after security that the economic sector is grappling with.
Based on the survey, economic situation has improved in Nagarhar in comparison with the other three provinces; however, conditions for economic activity in the province are still poor.
After Nangarhar, Kabul and Kandahar's security situation is as bad for entrepreneurs, but it has been reported that economic conditions in Balkh have improved.
In the meantime, Afghan economic pundits have called on the government to ensure security as the foreign troops are withdrawing. In order for the country to become economically self-sufficient, the government must work on the improvement of the security.
Citizens have expressed concerns at the rising unemployment and expect the new government to provide economic opportunities.
---
---
Related Articles
Lahore Chief Minister Munhammad Shahbaz Sharif and Afghan Finance Minister Omar Zakhilwal conferred on promoting bilateral trade and economic cooperation
President Mohammad Ashraf Ghani, accompanied by second VP Mohammad Sarwar Danish, arrived in the central Daikundi province to inaugurate some
America's FMC oil and gas corporation would invest in refining Amu river oil in a joint venture with an Afghan