Selling of voter cards, a new thriving business among Afghans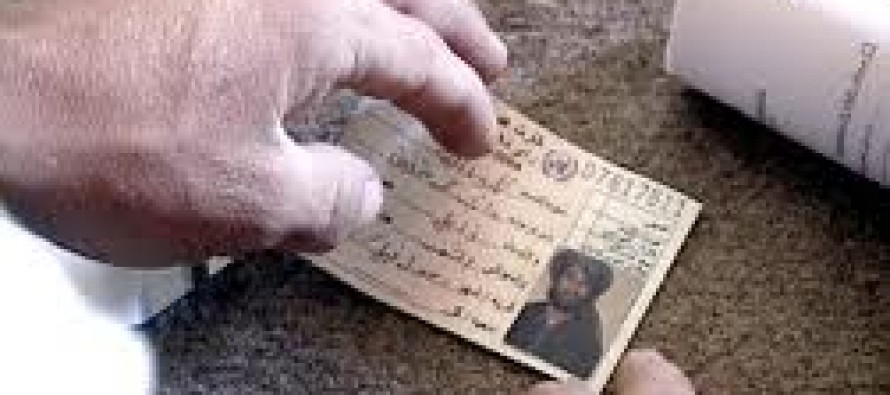 As Afghanistan presidential election looms, concerns are sparking over a fraudulent election process.
The next election is due to take place on 05 April 2014, when President Hamid Karzai's term comes to an end.
Of the 27 candidates nominated for the 2014 presidential elections, the heavyweights are considered to be Former Foreign Minister Dr. Abdullah Abdullah, Hamid Karzai's brother Qayum Karzai, another former Foreign Minister Dr. Zalmay Rasoul, former Chairman of the Afghanistan Transition Coordination Commission Dr. Ashraf Ghani Ahmadzai and a former Islamist warlord turned Parliamentarian, Abdul Rab Rassoul Sayyaf.
According to Reuters, some Afghans have already begun illicit trade of voting cards.
A resident named Sayed gul from a small town in eastern Afghanistan told Reuters that he has quit his job as car mechanic and has joined the selling of voting cards business.
Gul told Reuters that he was able to buy voter cards for 200 Pakistani rupees ($1.89) each from villagers and sell them for 500 rupees ($4.73) to campaign managers, who can use them in connivance with poll officials to cast seemingly legitimate votes.
The voter cards are also being used as currency in parts of the northern Afghanistan, and are being exchanged for bags of rice and potatoes, local officials told Reuters.
Meanwhile, officials of the Afghanistan Independent Election Commission (IEC) have confirmed the presence of illicit trade of voter cards in some parts of the country and said measures were being taken to scrutinize such frauds.
---
---
Related Articles
A MoU of worth USD 6mn was signed Tuesday between the Ministry of Public Works and the Department for International
Afghan government signed agreements with USAID-funded Independent Power Producers to support four renewable energy projects to increase access to reliable
Forty Turkish students have enrolled at the Kabul University to obtain their bachelors degree. Minister of Higher Education Ubaidullah Ubaid