Sericulture reviving in Western Afghanistan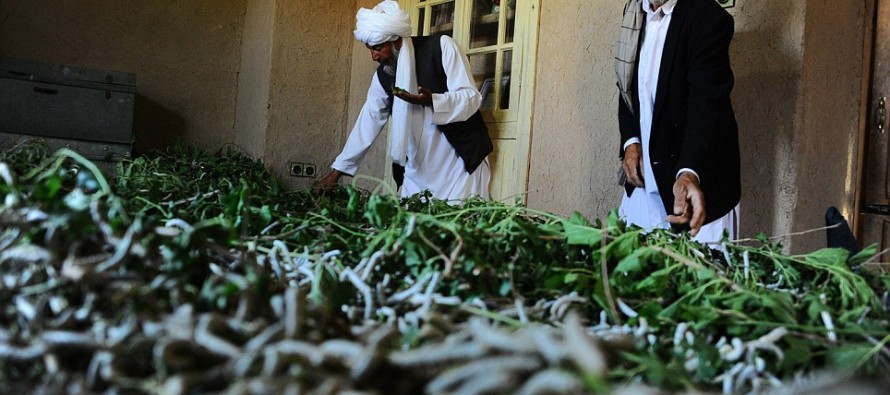 Agriculture officials in Herat reported that sericulture has cialis cost witnessed an unprecedented growth.
Faqir Ahmad Bayangar, Head of the agriculture department in Herat, said farmers obtained 250 tons of silkworms, which indicated an extraordinary growth when compared with previous years.
According to the figures from the agriculture department in Herat, more than 50mn AFN was viagra super active plus generated in revenue from sericulture.
Herat offers fertile soil and suitable weather for production of silk, owed to the presence mulberry trees which the silkworms feed on.
The Agriculture Department in cialis usa women Herat has enhanced their efforts to bring the thousand-year old sericulture business back to life in Afghanistan.
Over 5000 silkworm boxes have been provided to several districts in Herat in a bid to revive silk production in the region.
The cialis100mg silk industry has recently been hit by cheap imports from neighboring countries. A kilo gram of pure silk costs more than 3,000 AFN, while synthetic silk from Pakistan is sold at 420AFN per kilo in the markets.
Herat silk is expected to mark the renaissance of the 'Silk Road' legacy. Afghanistan was once an essential segment of the Silk Road—a historical network of interlinking trade routes across Afro-Eurasian landmass that connected, East, South and Western Asia with the Mediterranean and European world, as well as parts of North and East Africa.
---
---
Related Articles
In a bid to establish a competitive marketplace for Afghanistan's agricultural products, Afghanistan's largest retail store, Finest Supermarket, launches a
As many as 57 garden projects worth 50mn Afghanis have been implemented on rain-fed lands in northeastern Takhar province in
Pajhwok Afghan News Price Report: Gold price decreased, while fuel rates went up during the outgoing week in Kabul, where