Serious efforts to resolve the issue of the Kabul Bank- IMF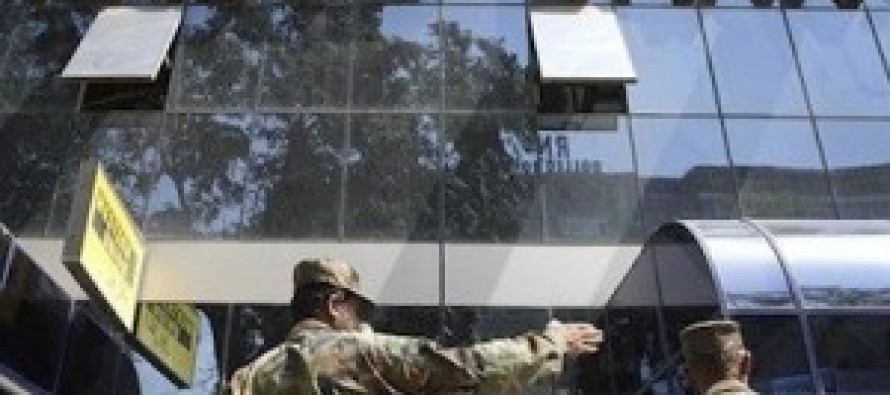 The International Monetary Fund (IMF) said on Monday Afghanistan has achieved progress in structural reforms; however, efforts should be intensified to resolve the Kabul Bank issue.
Paul Ross, head of an IMF mission that wound up Kabul talks with Afghan authorities, said the economic outlook was "broadly positive," with growth projected at 11% this year.
Ross finalized the second review of Kabul's progress supported by a USD 133.6mn loan granted to the Afghan government in November last year.
Ross made the following statement at the conclusion of the mission:
"The Afghan authorities and the IMF team held constructive discussions on Afghanistan's recent economic performance, their policy framework, and reform plans. The economic outlook is broadly positive. Growth and inflation have been better than expected as the large crop this year is projected to boost real GDP growth to 11 per cent and help moderate inflation, which was 5 per cent year-on-year in September, notwithstanding high international food prices.
"Domestic revenue mobilization has weakened and domestic revenue was slightly below target in September. In order to maintain macroeconomic stability, Da Afghanistan Bank (DAB) has also tightened the monetary stance and reserve money growth has slowed. Progress has been made in implementing structural reforms to strengthen the financial sector, mobilize domestic revenue, and improve governance, with delays in two financial sector reforms.
"Discussions focused on a few areas. On revenue mobilization, there was agreement on the need to restore momentum to improve the tax to GDP ratio in 2013 to build fiscal sustainability in the medium term. Second, the authorities and the team agreed that the DAB's policies remained broadly appropriate. Third, on reforms to strengthen the financial sector and its governance, against the background of Kabul Bank crisis, there was agreement on the need to expedite work to complete the submission of the new banking law to parliament. The authorities stated their commitment to continuing Kabul Bank's asset recovery efforts and complete its resolution quickly. The team noted the importance of asset recovery and resolution for strengthening the financial sector, mobilizing donor support, restoring investor confidence, and supporting inclusive growth in the long term.
"The IMF team will continue its discussions with the authorities in the coming weeks. The IMF remains committed to the ongoing dialogue with the Afghan authorities on their reform program supported by the IMF's Extended Credit Facility."
---
---
Related Articles
Currently imprisoned in Pul-e-Charkhi, Former Chief of the Pashtanay Bank Hayatullah Dayani demands assistance and cooperation in arresting the individuals
The Afghanistan Research and Evaluation Unit (AREU) and the EU Delegation organized a one-day Open Dialogue on 14 August 2018
Last week, 60 project engineers from various line departments in Faizabad and agricultural department extension workers from 27 districts in