Shah wa Aros dam to be reconstructed in two years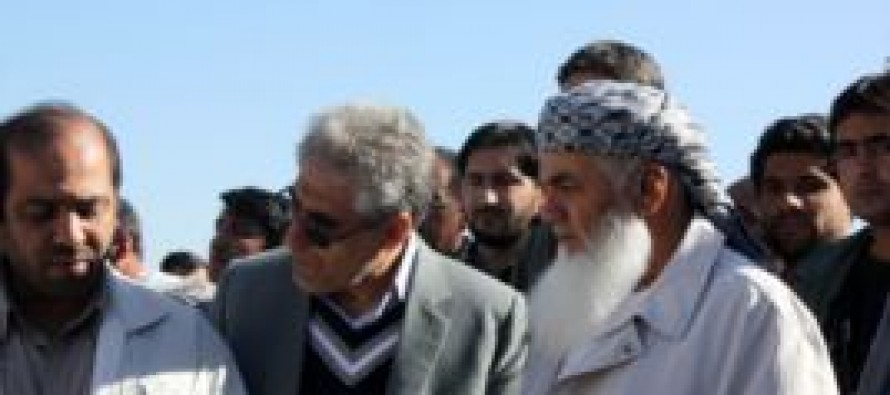 Ministry of Energy and Water reported buy online viagra on the reconstruction of water dams in various regions of Afghanistan, as concerns about lack of water in the country are rising.
Energy and Water Minister Mohammad Ismail Khan said during his visit to Shah wa Aros dam in Shakardarah district that with the completion of the Shah wa Aros dam project, water problem in the district and its neighboring areas will be resolved.
"Work on the project is going smoothly. The dam has the capacity to produce about 2MW of electricity and to irrigate more than 3,000 viagra without a prescription canada hectares of lands. Almost 5mn people can receive drinkable water through this dam, and if need be, we can also transfer water to Kabul through this dam. This is a valuable project and we are hopeful that it would be completed soon."
Meanwhile, Minister Ismail Khan spoke about the problems caused to the project by the residents of the area, giving extortion as an example.
The project is run by an Iranian company called Tabla Parhoon. According to the company's Director Saifullah Najfi, 35% of the project is completed and the remaining will be completed in the next two years.
"The contract signed for this project is worth almost USD 50mn. However, there is likelihood for the cost to go 10% up or down," said Mr. Najfi.
In the past three years, work on the construction of water dams in Herat, Nimroz, Faryan and Paktia provinces has begun. However, so far none of the projects has been brought into operation.
---
---
Related Articles
The Business Tendency survey report by the Afghan Chamber of Commerce and Industries (ACCI) indicated a negative business climate for
Pakistan's move to shut down Torkham border has backfired, inflicting a USD 3bn dollar onto its economy. According to Afghanistan's
The Etisalat Telecommunication Company has jointly initiated a satellite internet service with the Parand internet firm, who signed the agreement