Sheberghan residents complain about lack of clean water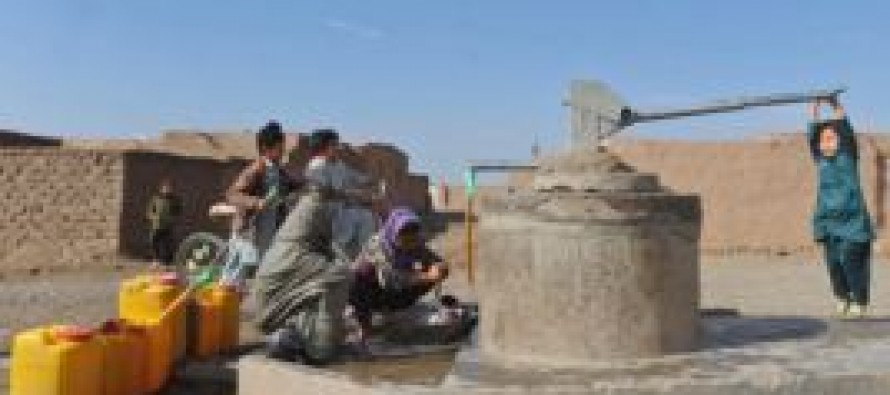 Residents from the city of Sheberghan cialas have expressed their deep concerns about the lack of drinkable water in the area and have urged water supply authorities to take the steps needed to eliminate the problem.
"One well is used by more than 50 houses and shopkeepers. Our problem of lack of drinkable water is not addressed yet," said Hayatullah Yaktan, one of http://www.radiokolej.cz/domains/radiokolej.cz/viagra-100/ the residents of Sheberghan city.
On the other hand, some residents said that a number of wells with hand pumps have been built by some governmental and non-governmental organizations. However, most of the hand pumps are damaged, as residents why does levitra not work do not use them with care.
Meanwhile, Director of Water Supply Company in Sheberghan Mohammad Israr said that the find cialis no prescription required 4 deep wells, which are 40yr old, provide water to 600 households in Qara Kent town intermittently.
According to Mr. Israr, drinkable water used to be distributed to the viagra canda residents house by house through a modern water supply system project called Qara Kent. The project was initiated in 2005 by Ministry of Urban Development with financial collaboration from the World Bank.
The project halted in 2010, and it has not begun its operations back despite the repeated requests of the provincial officials.
The water supply authorities assured that the people's problem will be resolved as soon as the aforementioned project restarts.
---
---
Related Articles
President Mohammad Ashraf Ghani inaugurated the first ever solar power plant in southern Kandahar province, where residents and industrialists have
Although Afghanistan's Ministry of Finance emphasizes not to process older model cars through the customs, but some Afghan traders warn
The World Bank has pledged to finance construction of an electric dam project on Kunar River, said Ministry of Water