Shura held to confer on improving education in Parwan province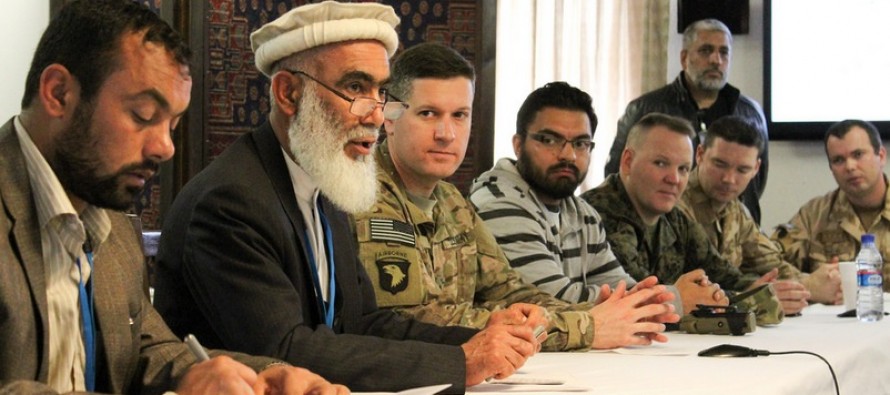 A shura (Afghan word for a consultative meeting) was held in Parwan province to exchange ideas on how to improve education and security in Parwan.
The shura involved representatives from the Task Force Solid and the provincial education sector.
The participants discussed plans for an upcoming math competition where 2,400 male and female senior students from up to 60 high schools across the provinces will be invited to participate.
Over the last month or so, as I've gone around and talked with all of the leaders in this part of Parwan, every single one of them has told me that they recognize the importance of educating the youth in Afghanistan," Khaama Press quotes Task Force Solid Commander, Lt. Col. Zachary Miller. "Education is the number one way to build a future for Afghanistan and for Parwan; education is the key to giving all young people the opportunity to make something of themselves."
The top three students from each high school will receive text books to support their studies at a local university.
In the meantime, Director of Education in Parwan, Haji Zalmi, welcomed such shuras and said meetings as such would help address the education and security issues in the province.
---
---
Related Articles
A major ring road in Kunduz province has been reconstructed and inaugurated with financial collaboration from Germany. Costing USD 6mn,
Today marked the official start of construction work of two new dormitory buildings on the campus of Hussain Khel in
The US Special Inspector General for Afghanistan Reconstruction (SIGAR) said in its latest report that the United States is working