SIGAR warns of graft draining Afghan government revenue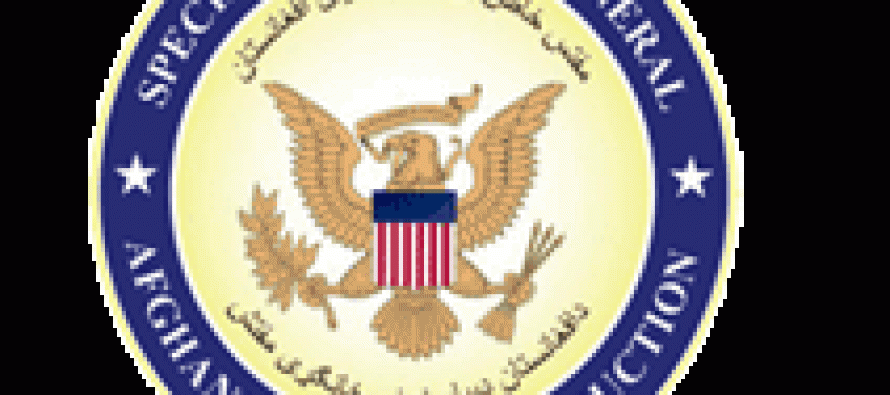 The US Special Inspector for Afghanistan Reconstruction (SIGAR) in its latest report has warned of corruption that has threatened functioning of the Afghan government and drained Afghan government revenue, adding that the problem could worsen if gone unchecked.
This comes as the Afghan government is preparing itself to stand on its feet as foreign aid is drying up.
According to the US watchdog, the Afghan government set a target of USD 2.4bn from the overall 2012-2013 budget to come from domestic sources; however, that fell short by 12%. This year SIGAR predicts the government's target of USD 2.5bn will be undershot by 20% due to pervasive corruption.
The report claims that USD 60mn per annum is used by organized crime syndicates for smuggling commodities that would otherwise be taxable by the Afghan government.
Meanwhile, the former chief of Chief Office of Oversight and Anti-Corruption Azizullah Ludin alleged that the Finance Ministry would not address the issues of corruption whenever he would refer corruption cases at the various customs across the country.
"I talked about customs several times in the media, and there was even a tussle between me and Minister of Finance; we sent a joint delegation consisting of four important representatives, including the Ministry of Finance, to customs houses," Tolo News quotes Azizullah Ludin, the former chief of Chief Office of Oversight and Anti-Corruption. "During one year, 839 million AFG were lost at Nangarhar customs and another 3.5 billion AFG was lost at Hairatan customs – the minister of finance must assess these issues, but he says 'Ludin is against me'."
Some experts have blamed the Parliament for failing to provide sufficient oversight and to act effectively to stem the tide of graft.
---
---
Related Articles
A study conducted by a Kabul University lecturer with the help of an aid organization shows that Afghanistan's precious and
The Afghanistan Chamber of Commerce and Industries (ACCI) announced that private sector has pledged USD 100,000 in financial aid for
Afghan Telecom, which operates under the stewardship of Ministry of Communications and Information Technology, plans to launch the third generation,