Sino-Afghan trade volume sees a steady rise during 2002-2009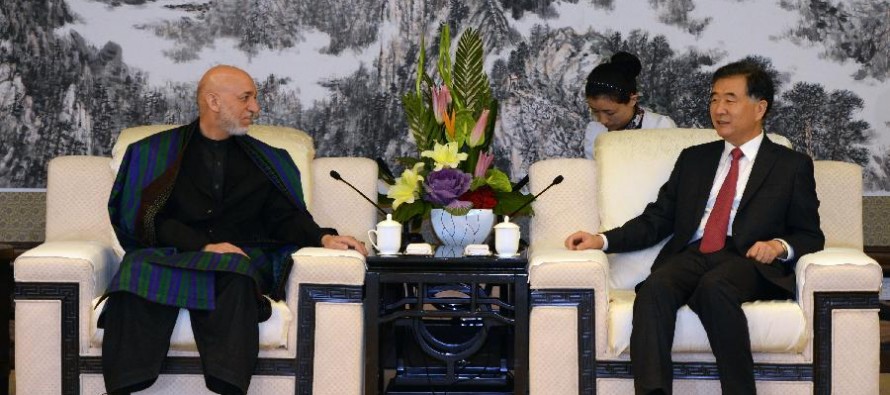 According to China Customs, economic cooperation between China and Afghanistan between 2002 and 2009 has expanded ten-fold.
The trade volume between the two nations grew from USD 20 million to 214 million in the past decade.
In order to spur Afghanistan's exports, deals were signed in 2012 granting zero-tariff treatment to 95 percent of Afghan commodities into China.
By April 2010, China had invested over 120 million dollars in Afghanistan, mostly in the fields of mining, construction and telecommunications. Afghanistan has meanwhile invested over 50 million dollars in China.
Afghan President Hamid Karzai met with Chinese Vice Premier Wang Yang on the sidelines of the Euro-Asia Economic Forum in Shaanxi Province of China on Thursday.
"China will push forward assistance programs, strengthen economic and trade cooperation with Afghanistan to achieve win-win results and advance the strategic partnership between China and Afghanistan," said Wang.
Karzai expressed his willingness to strengthen ties with China and learn from the experience of China's development and enhance all-round cooperation with China.
---
---
Related Articles
USAID Press Release-The Kabul Municipality inaugurated today the first Citizen Information Center (CIC) in Afghanistan.  The CIC is located within
The Wolesi Jirga or the House of the Representatives rejected the draft budget amid complaints that the approval process was
Some residents of Zabul province in protest against the existence of corruption, land confiscation and the slow process of reconstruction