Six welfare projects completed in Faryab province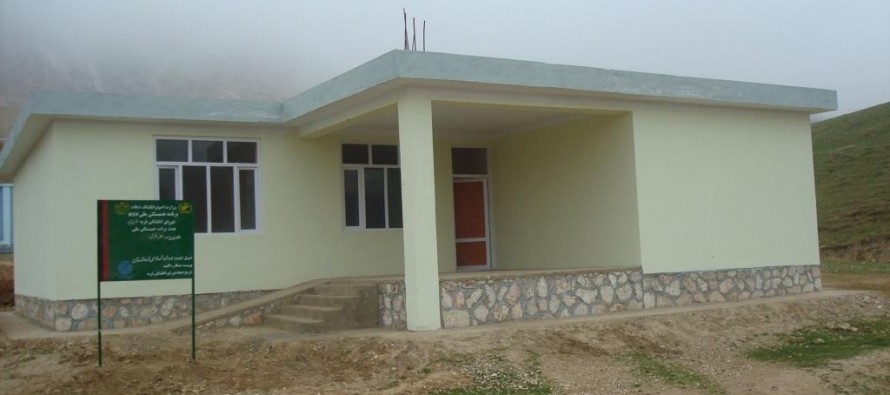 Six projects of the National Solidarity Program of the Ministry of Rural Rehabilitation and development (MRRD/NSP) were recently completed in Shirin Tagab and Dawlat Abad districts of Faryab province at a cost of 8,277,716 AFN.
According to Faryab NSP provincial manager, these development projects included the construction of 2 community centers , Protection wall in a length of 209 meters, 3 culverts, Boring of eleven drinking wells with installation of Hand pumps, extension of electricity power network in a length of 5420 meter with the installation of one transformer.
Approximately, 1028 families from 5 villages benefited from these development projects.
It is mentionable that since its inception the NSP Program Covered 1147 CDCs (Villages) in Faryab province and around 2266 Projects from different sectors completed and already had been handed over to the communities, meanwhile around 900 projects currently are in implementation process.
---
Related Articles
President Hamid Karzai on Saturday left Kabul for Dushanbe, capital of Tajikistan, to attend the 5th summit of the Regional
The Afghan Chamber of Commerce and Industries urged the government to allow for the steel plant to grow by making
USAID Press Release-The Kabul Municipality inaugurated today the first Citizen Information Center (CIC) in Afghanistan.  The CIC is located within